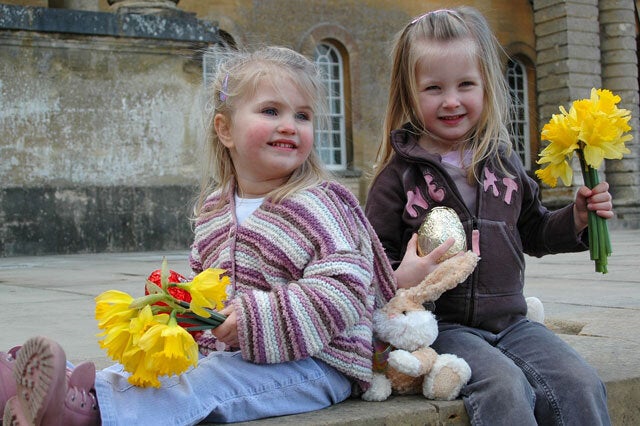 Looking for family events and days out over Easter? Have no fear - there's no shortage of fun and affordable things to do around the country this year, and we've picked out our favourites.
Every school holiday leaves parents wondering how to fill the long days with fun and engaging activities that keep their kids happy without making their wallet very unhappy. Luckily, we've put together a round-up to help you do just that over the Easter holidays. Check out the gallery at the bottom of the page to see our picks. There are events going on up and down the country, from North Wales to the Scottish Borders to the West Country, so you're sure to find something close by.
There really is something for everyone here - from Easter fairs with face-painting, games and egg hunts (of course), to a story-telling festival for kids who love to use their imaginations - while budding historians can get a close-up look at the technology behind D-Day, and even have a go with it themselves!
And if you're staying in this Easter, we have plenty of ideas for home-made arts and crafts to try out with your kids. Why not try making an Easter greetings card with a pop-up chick, or your own cute cardboard Easter bunny?
Cooking tasty Easter treats is another great way to keep youngsters entertained. Whether it's a traditional (but, for our money, still unbeatable) hot cross bun or a luxury chocolate and salted caramel tart, we've got a whole host of Easter recipes guaranteed to put a Spring in your step.