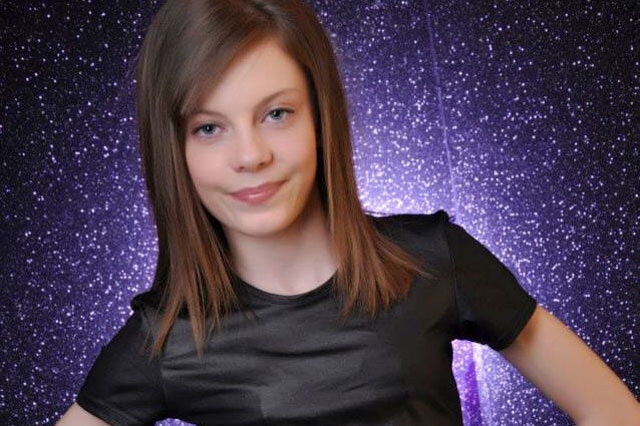 A sporty schoolgirl who was bullied for being slim has landed modelling contracts with three top agencies.
Jasmine Gorman, 12, from Garswood, Merseyside, was forced to change schools after being branded 'anorexic' by fellow pupils.
Her mum Rachel, 43, said: "Jasmine used to get called all sorts of names such as anorexic because she is tiny, due to exercising five times a week because of her commitment to sport."
Jasmine, who is a member of Wigan Leisure and Culture Trust excellence swimming squad and a former member of Liverpool Harriers running team, has now been snapped up modelling agencies Bizzykidz, Adora Models and Talent Management.
Her mum said: "The main aim of this competition is to give Jasmine lots more confidence and I think it's working. Now she has something to concentrate on and show the bullies what she is really made of."
Rachel added: "She is such a natural beauty, a very pretty girl, and is really good at modelling. I can't wait to see her up on that stage.
"She's just really excited for the final now. And I couldn't be more proud. I actually think I'm more nervous than her!"
Jasmine said she's passionate about pursuing a career in either catwalk modelling, acting or physiotherapy.