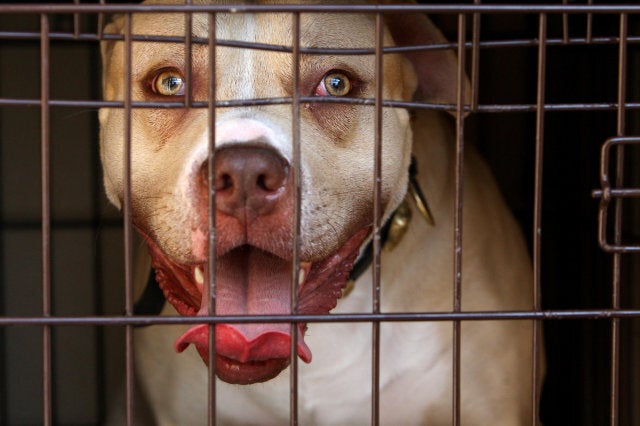 A four-year-old girl was mauled to death by a 'monster' pit bull dog while she was watching TV at home with her mum.
Mia Derouen was savaged by the 9st dog - one of two at the home in Houma, Louisiana, US - and died in hospital from her injuries.
The girl's mum, Megan Touchet, was also injured as she frantically tried to drag the dog off her daughter.
Houma Police Chief Todd Duplantis said: "The mother was able to get away from the pit bull and barricade herself in a bedroom where she screamed for help and handed over her four-year-old child through a window to medical personnel."
Mia suffered facial and head injuries and her mum suffered moderate injuries and was also hospitalised.
The animal, named Niko, was shot dead by police before they were able to enter the apartment.
The second pit bull was taken away by animal control officers. Chief Duplantis described it as 'a monster,' and said it was 'running loose inside the apartment acting in a very vicious manner'.
Mia would have celebrated her fifth birthday next week.
The families have set up a gofundme page to raise money for the child's funeral expenses.