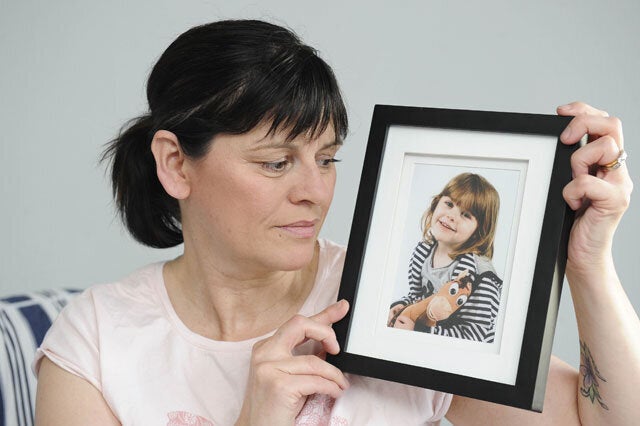 A young girl died from a rare blood disorder just weeks after doctors said she had tonsilitis.
Violet Mornington first fell ill on her fifth birthday and doctors prescribed her antibiotics.
But they were left baffled when her condition continued to deteriorate and by the time they discovered Violet was suffering from the rare condition, it was too late.
Violet died from Hemophagocytic Lymphohistiocytosis (HLH), which leads to too many white blood cells attacking the body.
Now her parents Kerry, 47, and Ivan, 37, have urged other parents to learn more about the disorder by setting up the Violets In Bloom charity in memory of their little girl.
Kerry said: "We want to spread Violet around so she can help as many people as possible. When a child dies there are no positives to come from it.
"There is no reasoning 'why?' – it is against the natural order of things. It is not like any other grief. It is like being lost at sea and the waves keep smashing you against rocks."
Violet died in July after suffering flu-like symptoms on her birthday.
After antibiotics failed to clear up what doctors thought was tonsillitis, her parents took her to A&E where doctors tested her for leukaemia.
Violet's lymph glands were inflamed so doctors tested for HLH but the condition is so rare they had to send blood samples to Germany for analysis.
Kerry, 47, from Fradley, West Midlands, said: "Those few weeks that were lost through testing were crucial and unfortunately, less than a month after we got her into hospital, Violet died."
The couple have raised £20,000 to help bereaved families and hope to open gardens in their home town and in Birmingham in memory of Violet.
The charity aims to help families facing a similar bereavement, raise awareness of blood disorders and encourage more standard testing.
Kerry said: "The charity is helping the healing process and allowing us to keep Violet's memory alive.
"We want to give parents going through that somewhere to go and talk about what they're going through."