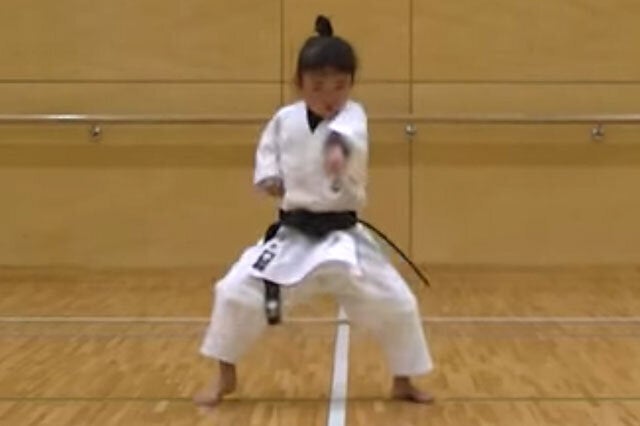 Meet Mahiro, the seven-year-old girl with a black belt in karate.
Mahiro is proving a huge hit online after videos of her practising karate were posted on YouTube.
In the most recent video, Mahiro is seen practicing Kanku Dai (a complex karate sequence) with impressive moves and concentration way beyond her seven years.
In other videos, Mahiro is joined by her old brother Masaki, 10, who is also a dab hand at the martial art.
The pair have enjoyed lots of attention on various karate blogs and sites, with one,