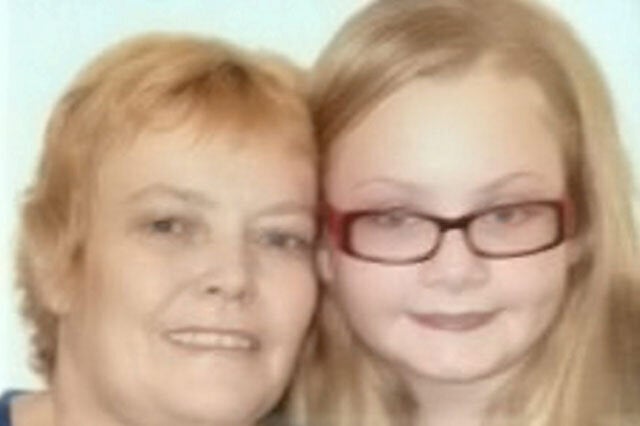 A school has come under fire after an 11-year-old was banned from an end-of-term school trip because she went to her mother's funeral.
Maddie Stevens was forced to miss an outing to Frankie & Benny's with her friends because only pupils with 100 per cent attendance records were permitted.
Maddie's mum Gail, 48, died in January after a two-year battle with breast cancer and her daughter took the day off to be at the funeral.
Maddie's dad Andy is furious with St Giles' Junior School in Bedworth, Warwickshire.
The 48-year-old widower said: "It's so insensitive after everything Maddie has been through.
"She has been absolutely amazing since her mum died. She took only one day off to go to the funeral because we wanted to keep things as normal as we could.
"Then she gets this kick in the face. Her school should be celebrating what she has achieved. Instead she's been punished for going to her mum's funeral. It's a big moment, leaving junior school."
Maddie said: "It made me feel sad not to go – it would have been a nice treat. Helping my mum for the past two years has been hard."
Jason wrote: "What a heartbreaking story! Sometimes people can be absolute b******s! Take for example the people in charge at St Giles Junior School in Bedworth.
"The ********* in power here wouldn't let a little girl go on a school trip because she didn't have 100 attendance has been withdrawn'.
"Brilliant, so you're punishing all the kids because of one girl's mum dying! Now she'll be known as the girl who got the trip taken away from them! Don't these people think!?
"This has made me so angry! If you're reading this Maddie, or Maddie's Dad, get in touch and I'll send you to Frankie and Benny's my bloody self! B******s!"
Jason then posted the story again, writing: "St.Giles: Patron Saint of Breast Cancer patients. No more words. Too upsetting a story this."
The headmistress of St Giles has said that the school are 'truly sorry' over the blunder, which she blamed on the way in which attendance data was handled.
The system the school used to identify children with 100% attendance rates failed to account for pupils given medical or compassionate leave, effectively excluding them from the trip.
"It was never our intention to upset or offend anyone who was unable to attend school for medical or compassionate reasons," school head Anne Parry said in a statement.
"We recognise and fully sympathise with the family's views, and had we known at the time that we had unwittingly caused offence, we would have taken immediate steps to address their concerns."