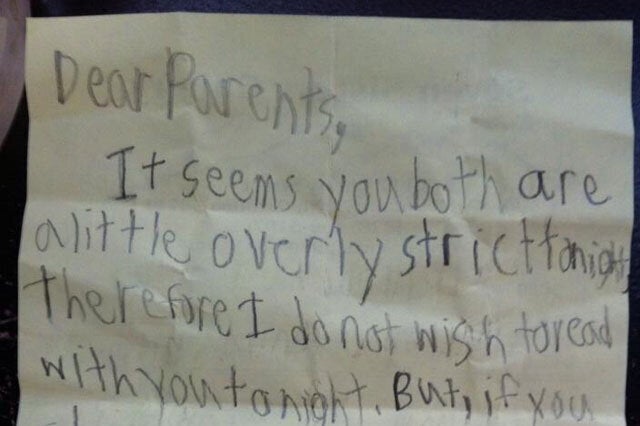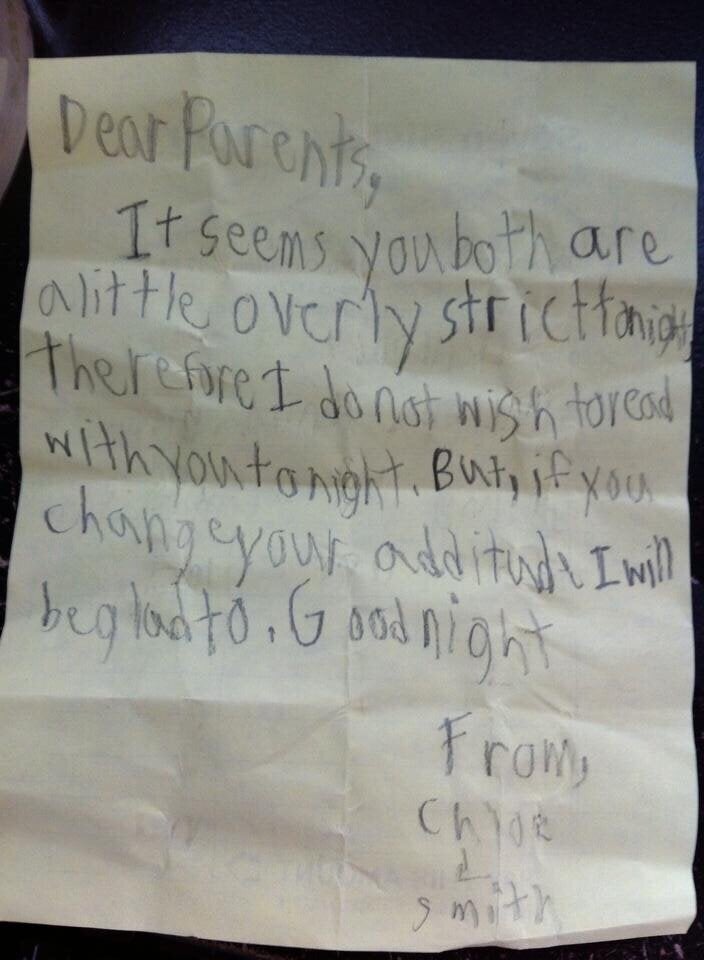 Who's the boss in your house? You or the kids? Well, in this hilarious case, there's absolutely no doubt: a stroppy little madam is very much in charge – a fact she happily demonstrated in writing.
The nine-year-old girl was cheesed off about her parents' 'overly strict' behaviour so she decided to punish them – by placing an embargo on reading a bedtime story with them, even signing it off with with her full name, Chloe Smith, to make it sound more official.
However, she may be stern, but she's also fair, as she tells her mum and dad: "If you change your attitude, I will be glad to."
The note - posted to Reddit by Chloe's uncle - reads: "Dear Parents, it seems you both are a little overly strict tonight, therefore I do not wish to read with you tonight. But if you change your attitude I will be glad to. Goodnight. From Chloe Smith."
We see a career as a head teacher in Chloe's future!