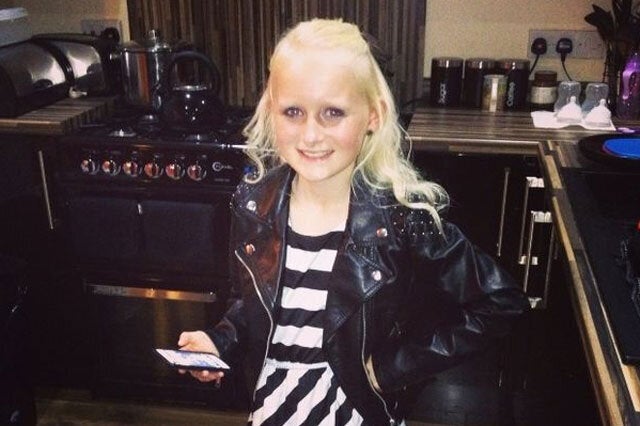 Emma Ross, a pupil at Heathhall Primary School in Dumfries, Scotland, keeled over without warning as dad Lindsay arrived to pick her up after classes on February 27. She was rushed to hospital, where she has remained in a coma ever since.
The heart attack was the result of undiagnosed cardiomyopathy, a disease of the heart muscle. It is the same potentially lethal condition which struck down footballer Fabrice Muamba during an FA Cup match in 2012.
Mum Robyn, 32, recalled the moment a friend rang to tell her that her daughter had 'taken a fall' at school and an ambulance had been called.
When she arrived at the school, Robyn saw Emma lying unconscious with a teacher performing CPR. "She was blue," Robyn told the Daily Record. "I could hardly see, could hardly walk. Lindsay was hysterical." She credits quick-thinking teacher Susan Black with saving her daughter's life.
The incident came completely out of the blue, as Emma had never suffered any medical issues in the past.
i
​"That morning, we'd been listening to music and chatting away before school," the girl's mum said. "By the end of the day, our world was upside down."
i
The youngster was first taken to nearby Dumfries Infirmary, then transferred to Yorkhill Children's Hospital in Glasgow for specialist care. Doctors initially feared she wouldn't make it through the night, and at one point the situation was so grave that a priest was called to the girl's bedside.
But nearly a month later, the schoolgirl is still holding on, although her condition remains critical. It is feared she may have suffered brain damage, but this will not be known until she emerges from her coma. Her parents and little sister Evie remain hopeful that Emma will pull through. "She's still fighting," Robyn said. "That keeps me positive."