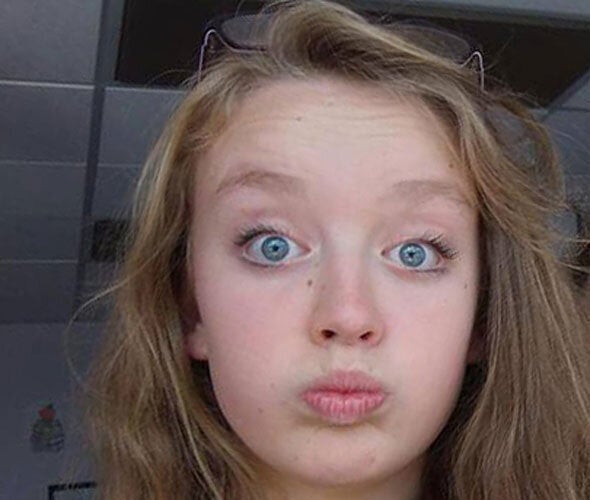 A mother whose daughter Izzy Dix took her own life has called in police after she herself was targeted by online trolls.
Gabbi Dix, whose 14-year-old daughter Izzy took her own life after being bullied on the internet, discovered a Facebook page which appeared to glorify her daughter's tragic death.
Comments left on the site urged other teens to 'do an Izzy Dix' and 'go get cancer'.
Trolls also created a fake profile for Gabbi, complete with a stolen Facebook photograph, and posted hateful comments in her name.
Gabbi believes a troll may even be one of the bullies who targeted her daughter. The schoolgirl hanged herself in her bedroom after suffering months of insults.
Gabbi, from Brixham, Devon, launched a national campaign to stamp out cyber bullying - but has now become the victim of internet trolls herself.
She said: "I cannot believe it is still happening and that someone is using my daughter's death to target me and other teenagers. It violates her memory. It is incomprehensible.
"It is completely vile and I feel quite sick about it. I have lost my daughter. I do not deserve it.
"This troll cyber bully has been active in Torbay since April, 2013, and although I keep an open mind, I have believed since day one there is a link amongst all this to my daughter's suicide."
Gabbi found Izzy dead at their home in Brixham on September 17 last year.
An inquest heard bullies mocked her at school for being academically ambitious and for refusing to wear short skirts.
There was never concrete evidence that cyber bullies pushed her over the edge, but Gabbi remains convinced her daughter was abused via the web.
A petition against cyber bullying, lodged by Gabbi, has attracted more than 100,000 signatures and David Cameron is among her supporters.
Devon and Cornwall Police confirmed an investigation was underway and said the abusive posts are a breach of the Malicious Communications Act.
A spokesman said: "The Force Internet Crime Investigation Team is investigating allegations of trolling.
"Due to the nature of this type of crime, the enquiry could prove to be a protracted one.
"To date no arrests have been made and the family are being kept up-to-date regarding any developments by officers from the team."
A spokeswoman for the Izzy Dix Memorial Group said: "Gabbi has been through more than enough already. You really have to ask yourself what sort of warped mind would derive enjoyment from causing her more pain.
"This is exactly the sort of behaviour the campaign was launched to stop so we will carry on until it's stamped out.
"It only takes one fragile young mind to read this nastiness and we could have another tragedy on our hands."