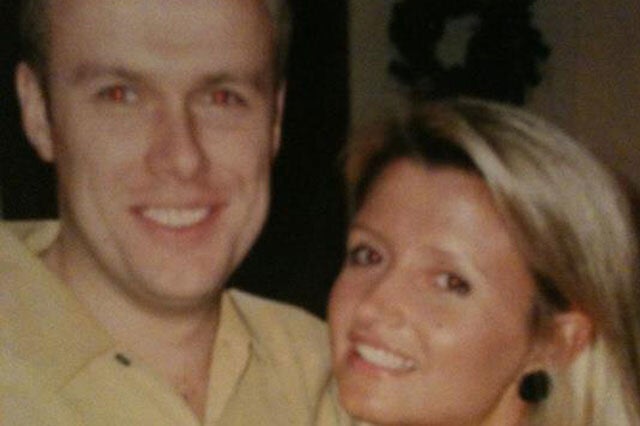 A primary school parent governor stole £3,400 of children's dinner money before being caught when the headteacher installed a hidden camera in the school office.
Mum-of-three Kathryn Braidford, 46, was filmed removing a bag of money which never reached the bank. And it later emerged she had even helped herself to £170 which the headmistress had put aside for her Lottery syndicate.
When she was confronted and asked why she had taken the cash, she said she had been using it 'to go shopping'.
The incredible story unfolded before Blackpool Magistrates Court where air hostess Braidford admitted seven counts of stealing more than £3,400 from the school where she had helped out three days a week in the office.
Her 'mortified' husband Steven - the £100,000-a-year managing director of a wealth management company - watched as she admitted seven counts of theft.
The court heard that the mother, whose elder two children are privately educated, became a governor at Breck Primary School in Poulton-le-Fylde, Lancashire, after her younger child began attending classes.
She later took on a part-time job as an administrative assistant with duties which included being entrusted with cash and cheques sent by fellow parents for school dinners, trips, uniform, social events and out-of-hours clubs.
Once a week she was meant to bank the money. Jane Yates, prosecuting, told the court: "One day a brown envelope containing £300 for pupils' school photographs went missing.
"That was followed by the disappearance of £170 which was headmistress Cheryl Brindle's money for the Lottery syndicate."
The court heard that the school was torn apart, with both staff and pupils under suspicion, so last summer a CCTV system was secretly installed to catch the thief.
Footage showed Braidford removing a bag of money from a desk, and after checks established the cash had never been banked, police searched her detached home. She then produced school bank account cheques and paying in slips from a desk.
In all, the school lost £3,434 over an eight-month period.
Headteacher Cheryl Brindle said she had trusted Braidford and had never suspected she would prove to be the thief.
She said: "I was saddened when I had to install CCTV. This is a primary school and I should be dealing with education and not having an environment where all the staff and pupils were suspects.
"I had real affection for Mrs Braidford and trusted her. I suspected people but not her.
"There was real angst in the school over this period and pupils were no longer allowed to go in areas or complete tasks they formerly did."
Sentencing her to 12 months' supervision and attendance at a special offenders' group, the judge said: "You were in a position of trust and suspicion for a time fell on others. What you did had an impact on children, parents and staff at the school."
Braidford was also ordered to pay back £3,434 within 28 days, with £105 in costs.