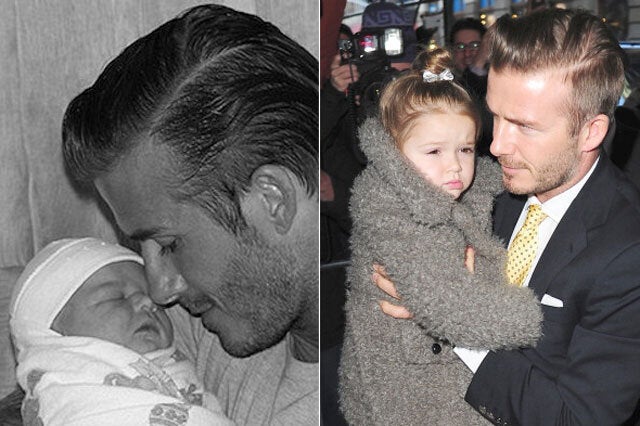 Harper Beckham celebrated her third birthday yesterday (July 10), and judging by these photos, David and Victoria threw her a party to remember!
It seems like only yesterday we were cooing over those super-cute black and white snaps of her as a newborn!
As you'd expect, the Beckhams have marked the occasion in style. A delivery of giant balloons to their London home, as well as a van-load of decorations from a professional children's party company suggests that they had a big celebration.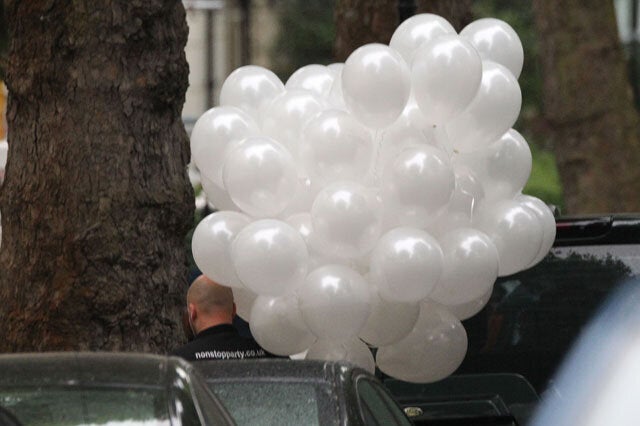 Some of the balloons were in the shape of giant silver letters - perhaps spelling out the little girl's name, now she's probably old enough to recognise it.
David and Victoria certainly have a standard to live up to when it comes to celebrating their youngest child's birthday.
They were reported to have splashed out £50,000 on the little girl's first birthday party, which included pony rides, a bouncy castle, balloons, cuddly toys and luxury cupcakes - all in the garden of the family's home.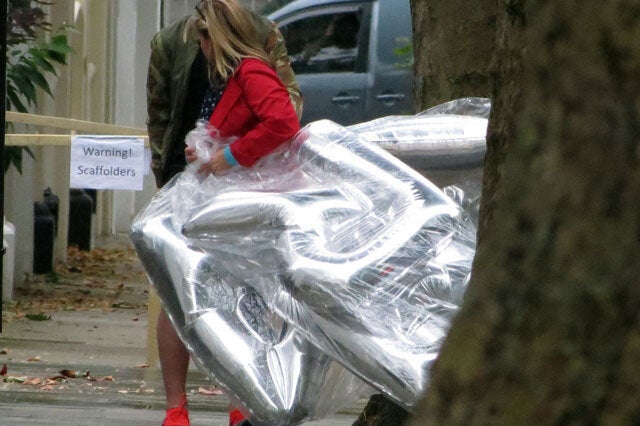 David is sure to have played a big part in organising the shindig this time around, given that he seems to have taken to life as a stay-at-home dad since retiring from football last year.
Victoria is currently working on launching her first London fashion boutique, due to open this Autumn on Mayfair's upmarket Dover Street.
Paparazzi are sure to be lurking around the house to see if any of the Beckham's uber-famous friends will be dropping in with a present this weekend, including Harper's godmother, Desperate Housewives star Eva Longoria.