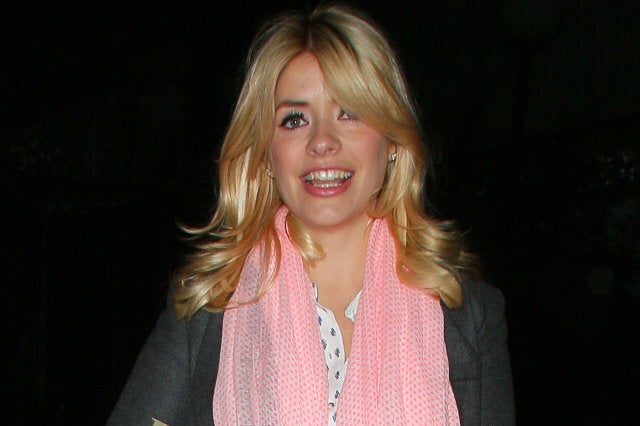 Holly Willoughby has announced she is pregnant with her third child - and she confessed it came as a bit of a shock!
The TV presenter tweeted her four million followers with a cryptic message, reading: "I've got something to tell you."
The link led to a new post on her website, revealing the happy news:
"Surprise Surprise (and it was a surprise!!) I'm really happy and excited to tell you that Dan and I are expecting baby number 3!! We feel blessed and very lucky to be giving Belle and Harry a little brother or sister later this year."
Parentdish's deputy editor Liz Stansfield interviewed Holly yesterday (Thursday, March 13) about her children's book series. Swathed in a long pink scarf and a white smock, Holly was coy when asked if she would like more children, saying: "I don't really like to talk about it. We'll just have to wait and see. It's just a case of when and if we're lucky enough..." That'll be a yes then, Holly!
The news might have come as a surprise, but it will definitely be a welcome one. Holly, 33, has previously talked about her desire for a third child.
"I would like another baby, so let's wait and see. I've always thought I'd have a big family so if I'm lucky enough to fall pregnant again, great," she told The Mirror in November last year. "It's just a question of when and if it happens."
The Celebrity Juice panellist has a son and a daughter with TV producer Dan Baldwin - four-year-old Harry James and two-year-old Belle. Holly recently quit BBC talent show The Voice after telling execs she wanted to find 'the right balance between my work and family life'.
TV presenter Katie Piper announced today that she has had a daughter - and she has also chosen the name Belle.