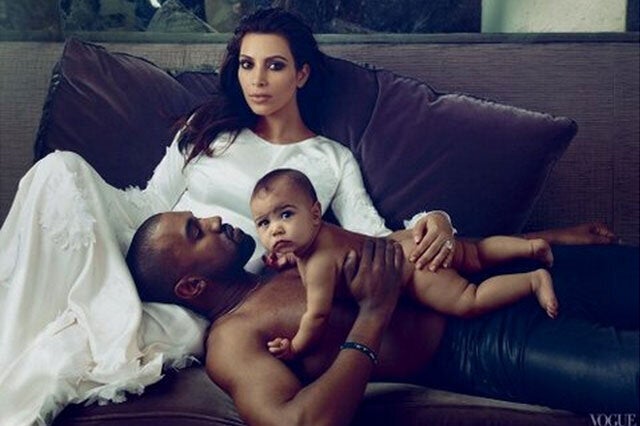 Photographs of Kim Kardashian and Kanye West cuddling their baby daughter have been released by Vogue magazine – and naked North doesn't look too happy about it.
As her famous father holds her in his arms, baby North looks into the camera with an expression that says: "Can't a girl get some privacy around here?"
But, of course, that's the last thing her famous-for-being-famous mum would want.
Kim is said to have been desperate to appear in and on the cover of the so-called 'fashion bible' – and she finally got her wish when Editor-in-chief Anna Wintour made the reality's star's dream a..reality!
The pictures – without question, beautiful tender and adorable – were taken by famed photographer Annie Leibovitz.
In one touching shot, a shirtless Kanye is seen cradling nine-month-old North, as Kim places her hand over her daughter.
Here's one of my favorite pictures from our
shoot!