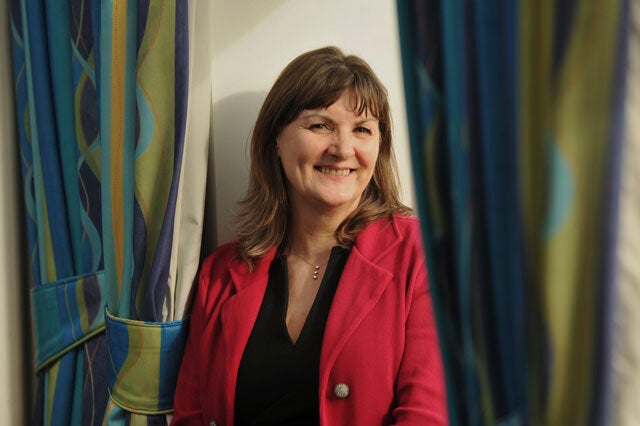 The director of a children's hospice has been accused of 'intimidating' the parents of a teenage girl who was dying of leukaemia.
Jayne Saunders, 48, is alleged to have 'failed to deal appropriately' with the teenage girl's wish to mark her birthday with a sleepover at the hospice for terminally-ill children.
The parents of the 14-year-old girl said Mrs Saunders 'rolled her eyes' when discussing the request.
Her plea to have a sleepover at the hospice with her school friends turned out to be her final birthday wish.
It is alleged Mrs Saunders gave insufficient consideration to the feelings of the young girl - who was bedridden and dying of leukaemia.
A Nursing and Midwifery Council hearing in Cardiff was told Mrs Saunders was director of care at Ty Hafan Children's Hospice at Sully, South Wales.
Presenting officer Barnaby Hone said: "(The girl) had broken her leg and was limited in where she could go.The only place suitable for care was Ty Hafan hospice. She was dying and it was clear that she was a terminal patient."
The teenage girl spent her last days at the hospice between February and April 2008 to receive end-of-life care for leukaemia.
The girl's parents claim Mrs Saunders said she 'couldn't have 14-year-old girls running up and down the corridor' in the hospice.
The girl was eventually given her birthday sleepover after a risk assessment by the hospice staff.
It is also alleged Mrs Saunders gave the dying teenage girl a 'blank ultimatum' to allow regular sensitive examinations by hospice staff or face having to leave the hospice.
Mr Hone said: "She was left with the decision that if she did not have those checks she had to leave."The management of Ty Hafan knew she had no other place to go."
Mrs Saunders joined Ty Hafan Children's Hospice in 1998 as clinical team leader and became director of care in 2006.She denies all allegations of professional misconduct.The hearing continues.