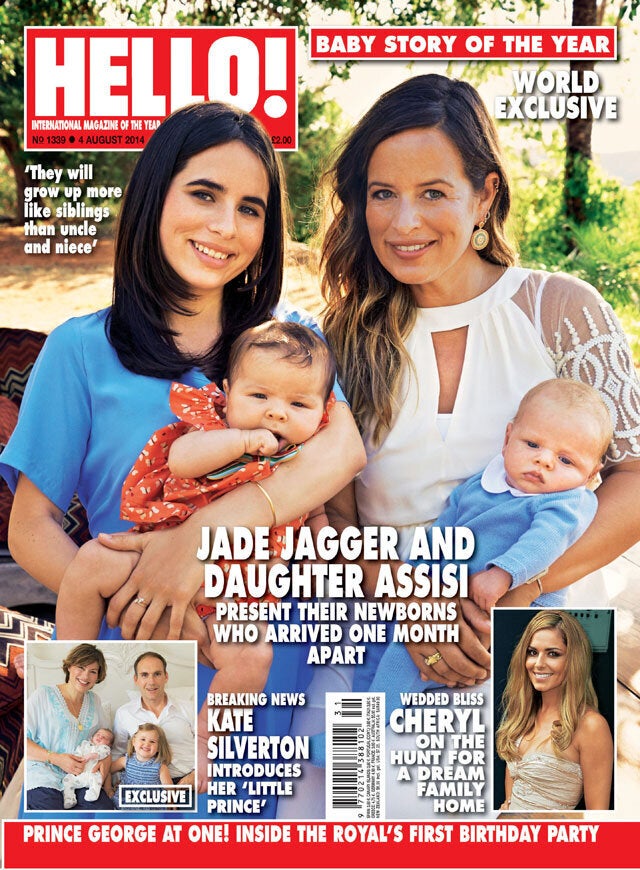 Jade Jagger has told how a new grandchild and great grandchild brought comfort to her Rolling Stone dad Sir Mick, following the suicide of his partner L'Wren Scott.
The 42-year-old jewellery designer and her daughter Assisi gave birth within four weeks of each other and have shown off their babies in a photo shoot for Hello! magazine.
Jade told the magazine: "My dad loves babies. He's really good with them and is a big family man.
"He's been through a difficult time but it's been great to have two new babies in the family with the joy they bring."
Sir Mick was devastated in March when his partner L'Wren was found hanged in her New York apartment.
He became a great grandfather for the first time in May when Assisi gave birth to daughter Ezra Key.
Jade, who at the time was in the late stages of her pregnancy with third child Ray - her first child with husband Adrian Fillary - said: "It was quite peculiar that the pregnancies happened at the same time.
"I can't help but have a sense of humour about it.
"But becoming a grandmother doesn't faze me or make me feel older. I don't feel like a grandmother, because the babies are so close in age it almost feels like they are brother and sister. It's been really great. We're lucky."
She said she delayed telling Assisi about her own pregnancy, partly because she wanted to ensure all was well. Jade also added: "I also didn't want to take away from Assisi and make her feel like I had stolen her moment".
Assisi said: "She was really supportive when I told her about me. She told me a bit later, when she was four months gone. I was shocked but it's amazing for her and Adrian to have a baby because they are so happy together.
"I'm so happy it has ended up this way."
Sir Mick has seven children from four relationships; daughter Karis, 43, with Marsha Hunt and Jade with former model Bianca Jagger.
With model Jerry Hall, the rocker has Lizzie, 29, James, 28, Georgia, 21, and Gabriel, 16. He also has son 14-year-old son, Lucas, from a brief relationship with Brazilian TV presenter Luciana Gimenez.