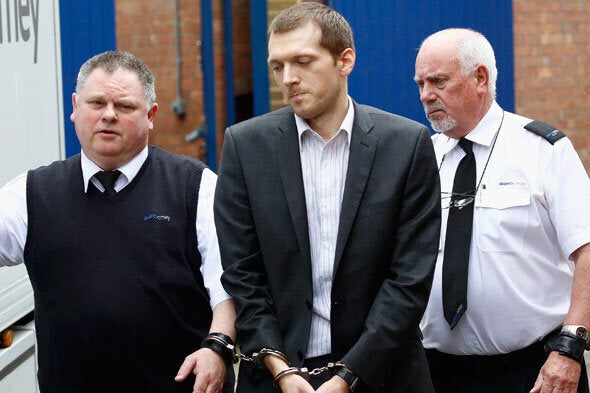 The schoolgirl who went on the run with jailed maths teacher Jeremy Forrest has started a relationship with another teacher.
The teenager had promised to wait for Forrest, 31, when he was jailed for five and a half years for abduction after they fled to France when she was just 15.
But according to the Sun on Sunday she has dumped him for a 20-year-old PE teaching assistant.
A source told the paper: "I don't think she can forget Jeremy and the time they had together, but she must feel she has to give this new man a chance.
"Her friends are really keen on this new guy and are pleased she has someone good by her side.
"They think he is a good influence and are looking forward to meeting him."
The girl, who cannot be identified for legal reasons, told her Twitter followers last week: "Really annoys me when people say that if you move on you didn't care or didn't love the person that you were with before. Grow up."
Forrest and the girl triggered an international hunt after running away together. The pair were finally found in Bordeaux in south-west France. Forrest's wife left him after the affair came to light.
The pair have tried to maintain contact while Forrest is behind bars but were banned by social services, who ruled they must wait until the girl is 18.
But now it seems she has moved on from Forrest and the girl's mum apparently approves of the new boyfriend, saying: "He is really nice and we have welcomed him into our family and I am very happy for my daughter."