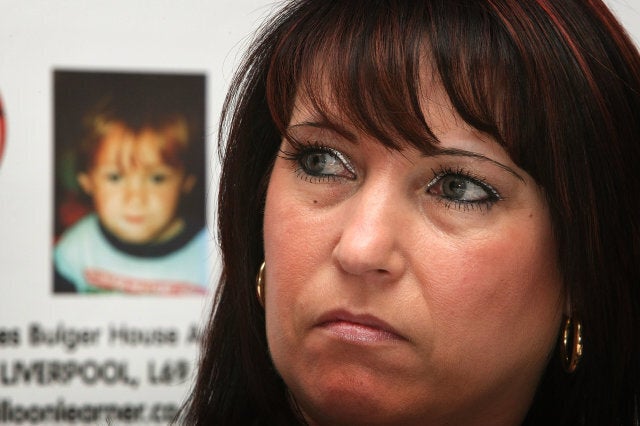 Using the name @SirJVenables the troll used the CCTV image of Jamie Bulger being led to his death by Venables and friend Robert Thompson 21 years ago last month.
The 10-year-olds were jailed for eight years for sadistically killing the two-year-old.
The abuser wrote: "His little life shattered with one blow, through his catatonic eyes."
The troll added: "You want me to get serious, become a gormless fool like the rest of you? Not thanks, I'll stay true to myself and plot your child's death."
Police are now investigating the account which has now been suspended by Twitter following an online campaign.
To her credit, Denise, who lives with husband Stuart, 38, sons Michael, 20, Thomas, 15, and Leon, 14, didn't react angrily, and calmly wrote on her own Twitter account: "Here we go again, I'm not interested... #TickTock."
Merseyside Police confirmed it was investigating, adding: "Thanks to all who have reported the offensive tweets. An investigation into the account concerned is underway."
Two years ago Denise had to endure trolls who set up a Facebook group mocking her son's death called: "What happened to Jamie Bulger was f****** hilarious."