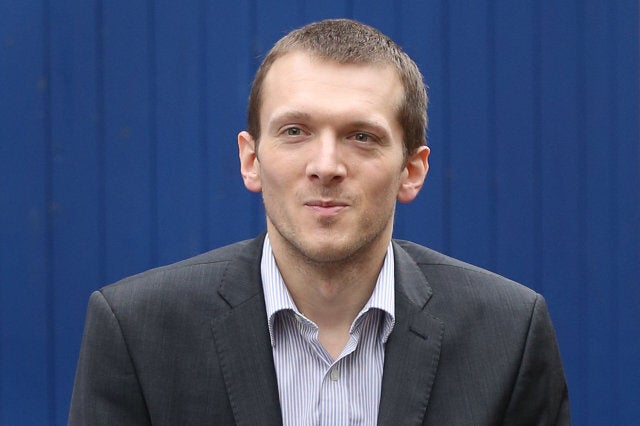 Teacher Jeremy Forrest is set to have a 'reunion' with the schoolgirl he was jailed for running away to France with to give her 'closure'.
Forrest, 32, from Ringmer, East Sussex, hasn't seen the girl, now 17, since he was jailed for five-and-a-half years in June last year for abducting her and having sex with a minor.
The maths teacher sparked an international manhunt when he fled to France with the teenager.
According to the Mirror, Forrest is now keen to meet his former pupil and victim face-to-face.
Senior socials workers are said to be considering a 'consultation period' to decide whether the pair can meet at HMP Channings Wood in Devon, where Forrest is currently serving his sentence.
Officials have written to the Prison Service to enquire as to whether the pair can meet and to outline a plan should they be given the go ahead.
A source told the newspaper: "It is thought that such a meeting could give a lot of closure over the things that happened to them both.
"It would only happen if both sides agreed and the girl was completely happy with it. There is absolutely no pressure from either side."
It comes after Forrest was moved from Lewes Prison, East Sussex over 200 miles away to Channings Wood last August after the girl allegedly tried to contact him and obtain visitor rights.
It was reported at the time that the teenager managed to get a letter to Forrest and called the governor requesting a visit.
The schoolgirl – who can't be named for legal reasons - was just 15 when she fled the country with Forrest, who left behind his wife and career to start a new life together.
They were on the run for eight days before being found in Bordeaux where he was arrested in front of her.
He was convicted at Lewes Crown Court in June last year for child abduction and five counts of sexual activity with a child and jailed for five-and-a-half years.