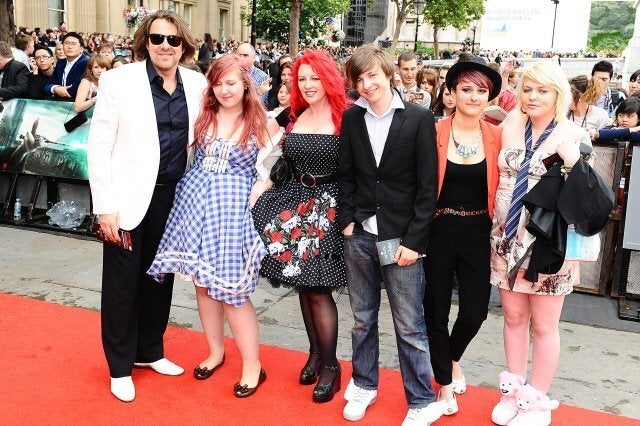 Jonathan Ross's teenage daughter Honey Kinney has leapt to her famous dad's defence after he was forced to pull out of presenting at a prestigious awards ceremony.
The chat show host was due to hand out gongs at the sci-fi Hugo Awards in August but he has stepped down after a flurry of online attacks accused him of denigrating 'women with weight issues'.
He had been asked to present the awards because his screenwriter wife, Jane Goldman, is a previous winner. She was so appalled by the online abuse that she deleted her Twitter account.
And the couple's daughter, Honey Kinney, 17, stepped in, tweeting: "I'm Jonathan's overweight daughter and I assure you there are few men more kind & sensitive towards women's body issues."
Her Tweet was in response to a barbed comment from Hugo-winning author Seanan McGuire, who tweeted: "I've really enjoyed knowing that, were I to be nominated for a Hugo, the host wouldn't see me and make fat jokes.
"Like, that thought has actually crossed my mind, when shopping for Hugo dresses, 'The host won't mock me'."
Novelist Charles Stross added: "Ross has past form for using women with weight issues as the butt of his humour."