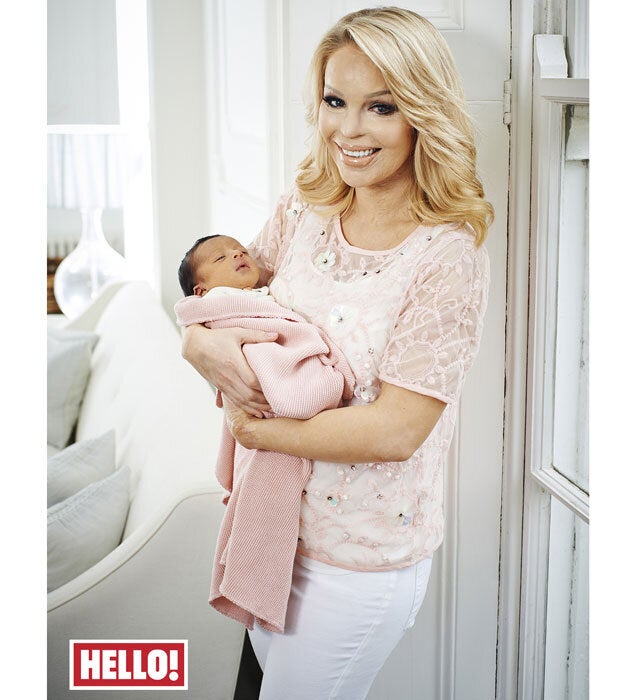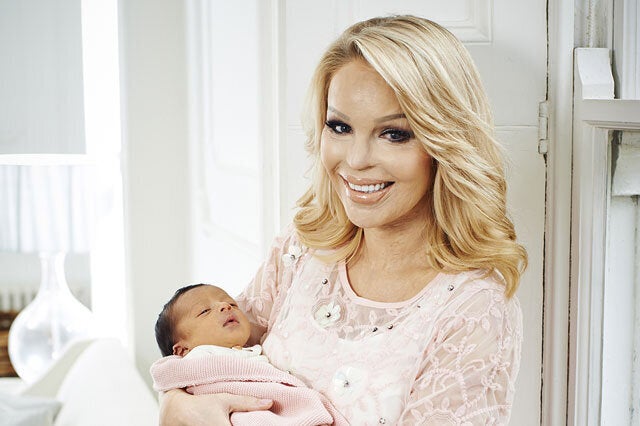 New mum Katie Piper has proudly shown off her baby daughter for the first time.
In a beautiful photo shoot for Hello! magazine, the 30-year-old TV presenter cuddled two-week-old baby Belle Elizabeth - her first child with boyfriend James - and said motherhood had given her 'true fulfilment'.
Katie has had more than 100 operations to rebuild her face after she was badly disfigured in an acid attack by her ex-boyfriend in 2008, and said returning to hospital to give birth had special meaning.
She told the magazine: "To have had my own life saved in hospital and then to be there giving life to this precious little person, I thought, 'This is why, this is what it's all about'."
Talking about becoming a mum, she said: "People used to say to me, 'It's a love like no other,' and I understand that now. She's so precious and I just feel so incredibly blessed to have her. She's our world."
The former model had been unsure whether she would ever be able to conceive after what she'd been through.
She said: "I already felt grateful that, after the attack, I'd managed to restore a life, have a job, friends, a social life, and I thought, 'You can't expect to have everything, this is enough'.
"Then, to meet and fall in love with James, a man I knew I wanted to have a baby with and who makes me so happy, and now to have Belle - it's just amazing.
"Most of all I want her to be happy. I thought I knew, after all that happened to me, what happiness meant, but having Belle has shown me what true fulfilment is."
The new issue of Hello! magazine is out now.