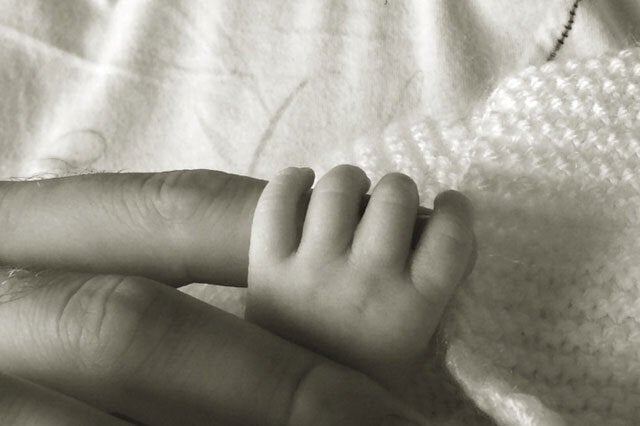 The touching details of Monday's birth were revealed after Katie shared a tender shot of Kieran holding hands with the baby.
Katie uploaded the image via photo sharing App YouGossip, which raises money for charity.
The 36-year-old star, who was left devastated earlier this year after discovering Kieran had been sleeping with two of her friends, wrote 'Daddy's little girl :),' next to the picture which she shared it with her 1.9 million followers.
A source close to the couple told the Sun that Katie feels the birth has made Kieran 'see the light'.
The source said: "He was dressed in scrubs for the operation and she loved it. She joked that the last time he was in clothes like that was for a stripping routine."
The source revealed that Katie was scared about losing the baby and that only Kieran has been able to keep her together through it all.
Katie had been booked in for an elective Caesarean on August 15 at a private London hospital but was taken to hospital on Monday and gave birth 11 days early.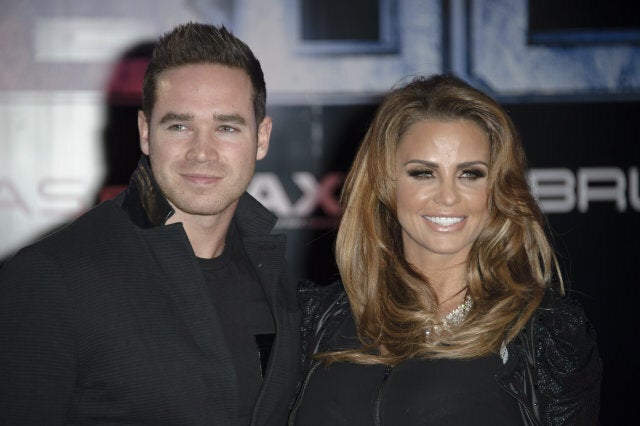 The newborn hasn't yet been named but Katie talked recently about calling her daughter Carmen, after the glamour model Carmen Electra. She also talked about naming her new baby after her own real name of Katrina.
Katie told OK! magazine just a few days before the birth that Kieran - who is having therapy for sex addiction - would definitely be there, despite his cheating.
She said: "Yes. Even if my waters break early then he will be there."
She also said they were working on their marriage following the shock revelations.
"We're working on our relationship and taking it day by day.
"I wanted to focus on having a healthy baby rather than ending another marriage, so I decided that I would have our child and help Kieran through his therapy."
Earlier this year, Katie revealed she was getting a divorce after discovering Kieran had been having a 'full blown sexual affair' with her good friend Jane Pountney.
She later found out he had also been cheating on her with another friend.
Katie already has four children - Harvey, 12, from her relationship with Dwight Yorke, Junior, 9 and Princess, 7, with ex-husband Peter Andre and one-year-old Jett with Kieran.