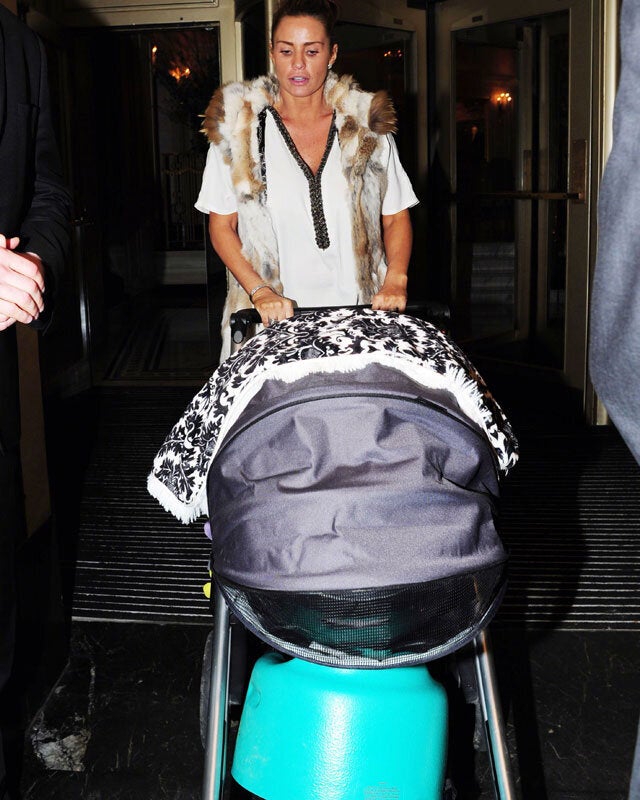 It's not often that we see Katie Price looking, well, so motherly.
More often that not, she's photographed out on the town or at a big event, but yesterday she looked in her element as she enjoyed some time with her youngest son.
The 35-year-old pushed her seven-month-old baby, Jett, out through some revolving doors as she left London's famous Dorchester hotel.
And she looked refreshingly natural, wearing minimal make-up and her hair scraped back into a ponytail.
As she left the hotel, Katie covered the pram with a pretty black and white blanket.
But the understated image was blown away later in the evening when the former glamour model uploaded a picture to Twitter of a She Wee, a special funnel which allows a woman to go to the toilet while on the go.
She wrote: "These are perfect if you need a wee not a lunch box."
The post comes after former friend Jemma Henley told