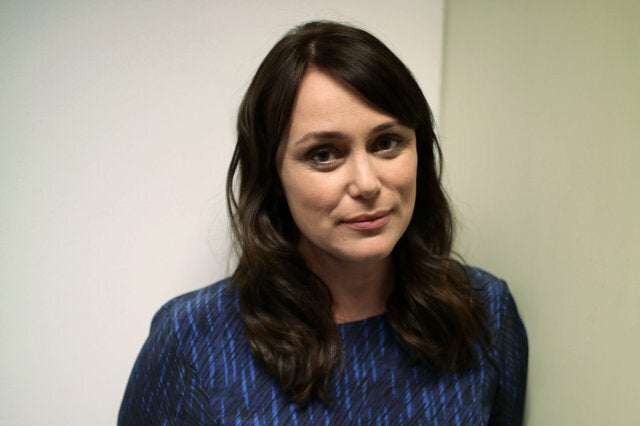 Keeley Hawes is a mum after our own hearts. Despite winning plaudits for her acting roles, most recently in Line of Duty, she knows the blind panic felt when a small child asks for help with homework - and that terrifying moment when you realise you Don't. Have. A. Clue.
"There's a hell of a lot of questions for homework - from my 13-year-old and even my nine-year-old - that I don't know the answer to," she tells us with an infectious laugh. "I've lost count of the amount of time I bring my phone out for a bit of help!"
Despite the helping hand the web gives us - from education and shopping to snooping on Facebook - it can be a pretty scary place for parents.
Keeley is supporting new initiative The Right Click: Internet Safety Matters, a partnership between UNICEF and BT to help teachers and parents help young children stay safe online and enjoy the internet.
With a 13-year-old son, Myles, from her first marriage, and two younger children, Maggie, nine, and Ralph, seven, her children with Ripper Street actor Matthew Macfadyen, Keeley is well-placed to promote the campaign.
"The idea behind the campaign is close to my heart. My children are 13, nine, and seven, so I'm bang in the middle of everything that The Right Click is about. I've done various things for UNICEF in the past and wanted to be involved in this because I can speak from the heart – I'm living it. The partnership is also actually going out and making changes that will make a difference."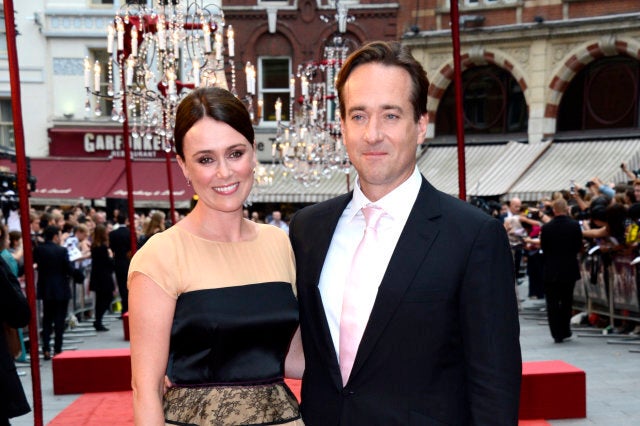 The three year partnership between the big guns of BT and UNICEF will see both organisations work with teachers, parents and children across the UK, delivering 'train the teachers' sessions which will be followed by workshops for parents and kids with tools and practical advice for staying safe online.
The launch comes as new research from BT found 52 lack the confidence to broach the subject with their children - something Keeley wants to change.
"The web is massive part of our lives," says Keeley. "It isn't going away, but it can be so hard to keep up with all the changes. My son Myles is miles ahead of me in what he knows about the web and how he uses the internet.
i
Life with my teenager is lovely at the moment – fingers crossed! – but he's growing up. His laptop is a part of his life and if there's any way I can help him stay safe and enjoy life online, then I want to do it.
i
"We have a fantastic, very open relationship. There are things online that he will see that perhaps I don't want him to, but I'm well aware that he's not a child anymore. I want to do everything I can to help support him using the net, and that means learning about it myself."
So what's Keeley's biggest concern about Myles's use of the net?
"For me it's chat rooms, and the option he has to play computer games online with strangers. We're firm that he's not to do that – and he understands it. You don't know who these people are, how old they are or where they are in the world. The amount of time he's allowed to spend online is our biggest 'battle' - but I'm sure a lot of parents would say the same!"
With teenager Myles firing up Fifa with friends and Keeley's youngest children, Maggie and Ralph, also starting to use the net – 'for games, education programmes and homework ' – the actress is adamant about the benefits of the internet.
"It really is a brilliant tool, and so accessible for different ages and generations. I think we forget how amazing it is when we talk about our concerns. The other day I was helping with a homework project on islands, and we looked up all sorts of things online for it.
i
When I was a child that would have meant a trip to the library, with one of my parents taking the morning to ferry me around – it probably wouldn't have happened. Now all this information is right at home.
i
Homework help aside, Keeley's online herself, and despite a slightly rocky start, she likes Twitter. "For me Twitter has been a very positive experience, but I can imagine it wouldn't take very much for it to become unpleasant.
"I actually joined Twitter a few years ago and left. Someone tweeted me to ask what I smell like, and I thought, 'I don't need this!'
"Of course by the time I came back my son had had enough and moved on to the next thing I'd never heard of!"
BT and UNICEF UK have announced The Right Click: Internet Safety Matters, a partnership which aims to help children to protect themselves online, and help parents to keep their children safe on the internet.