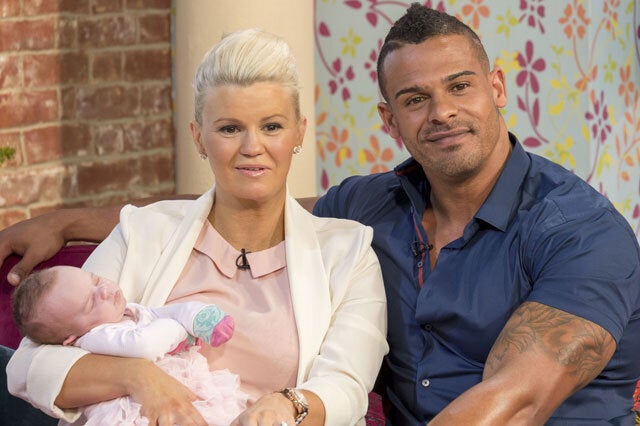 Appearing alongside her beautiful daughter and partner George on This Morning, Kerry broke down in tears as she explained how Dylan-Jorge was taken from her moments after her birth as she wasn't breathing.
"They put her on my chest and something just didn't feel right... the baby's not breathing, so they took her off me," said Kerry, 33.
"A crash team came and took her off me and she completely died. They had 101 reasons what could have happened, and they put her on a life support machine."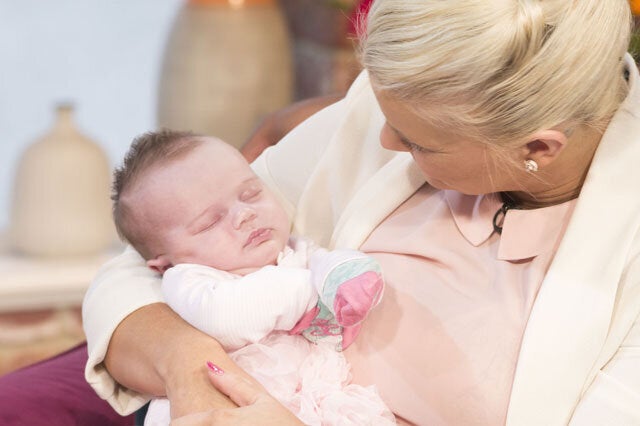 Thankfully, Dylan-Jorge recovered, but then Kerry suffered post-birth complications:
"It was like I passed out. I could still hear everyone else talking. Shortly after my placenta got stuck and wouldn't come out - I'd gone into complete shock, asking 'where's my baby?', and I kept saying to George, 'I'm so sorry, it's not supposed to be like this'.
"It was really horrible. He thought he'd lost us both. I was losing loads and loads of blood – the placenta burst and had to be manually removed."
After a traumatic time, Kerry and Dylan-Jorge both recovered, and were allowed home, where the new arrival joined older siblings Molly, 12, Lilly-Sue, 11, and Heidi, seven, and Max, five.