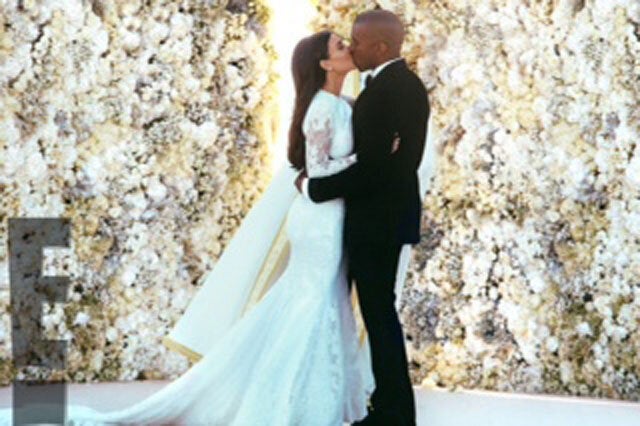 In the run-up to the union of the #worldsmosttalkedaboutcouple (according to Vogue), speculation about Kimye's plans for the ceremony ran wild - the biggest rumour being that the ceremony would take place in Paris (not true, the pre-wedding party did take place at Versailles, though).
Other outlets claimed that Jay-Z would be Kanye's best man (he wasn't even at the wedding!) and that the guest-list had 'spiralled' to over 3,000, necessitating the intervention of the Italian Army (again not true, though we kind of wish it was).
But the reality, shown in the snaps released through celebrity news network E! paint a very different picture to the anticipated orgy of tasteless excess and tacky ostentation.
Only 200 guests accompanied the bride and groom to Florence to witness the ceremony, which took place at the city's historic Forte di Belvedere fortress.
Given the amount of cash splashed on the nuptials (a record-scratch-worthy $2.8 million, according to E!), these pictures indicate the wedding itself appears to have been a surprisingly simple affair.
We can see that the decor for the ceremony was simple and elegant, with guests seated on plain white chairs in front of a canopy of white flowers.
Both bride and groom wore custom-made Givenchy togs to take their vows. Kim opted for a white gown with lace sleeves and a train of a length that would put the Eurostar to shame, while Kanye went for a restrained black tuxedo set-off with a burgandy bow-tie.
Another picture shows the newly-weds smooching after the ceremony. Kim has changed into the beaded party dress by French label Balmain which she reportedly wore to the reception.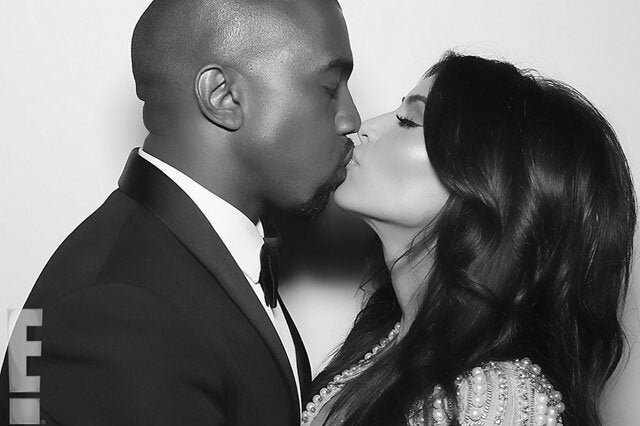 Absent from the glamorous photos is baby North West, affectionately known as Nori. The 11-month-old was at the ceremony, but she will not be joining the pair on their Irish honeymoon. Kim's mum, Kris Jenner, was pictured carrying Nori as she and Kim's sisters returned to the States on Sunday.
We can expect to see and hear more details about the ceremony when the latest series of Keeping Up With The Kardashians starts on E! on Sunday June 15.
The New York Post, however, remained unimpressed with the fuss made over the much-hyped proceedings. It restricted its coverage of the 'wedding of the year' to a single, exasperated snippet.
"Two jackasses got married in Italy Saturday," the tongue-in-cheek 'coverage' began. "Sex-tape star Kim Kardashian, 33, wed egotist Kanye West, 36, in a wedding opulent enough for Florence's Medici dynasty and tacky enough for reality TV."
"The republic still stands," concluded the super-snarky article.