The 11-month-old is rarely seen out and about with her famous mother, but she looked adorable – if a little tired – as her mum carried her past waiting photographers.
We know it must be stressful coping with those heels, that skirt, waiting paparazzi and a toddler but this definitely won't be going in the photo album as a warm family snap. (Although we are impressed by North's thick woolly tights matching Kim's skirt.) Apparently, Kim, North and her entourage were going shopping.
The Kardashian family are in Paris ahead of Kim's wedding to North's rapper dad Kanye West.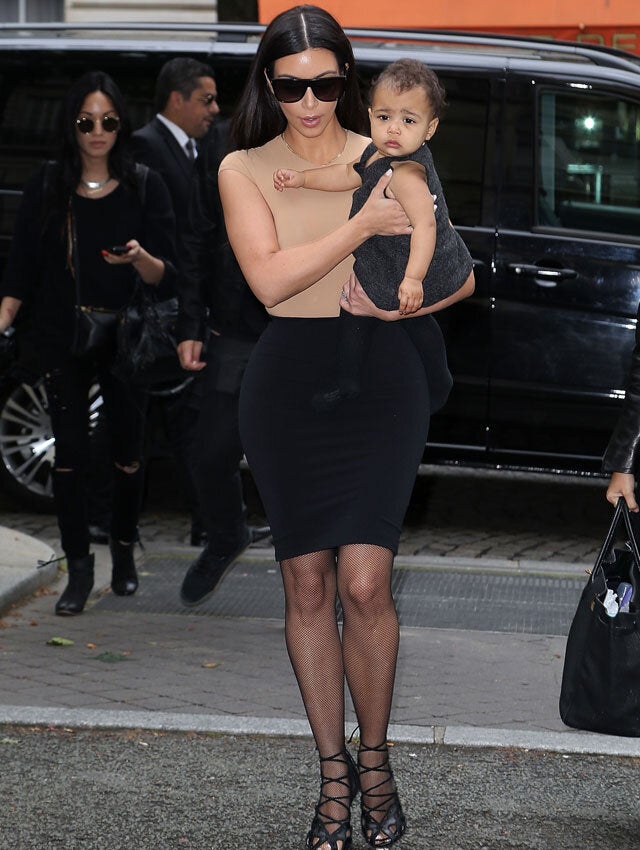 Kim, 33, and Kanye, 36, took some time out earlier to hit the gym together, so that they might look their best as the eyes of the world fall on their big day - they are set to marry this weekend.