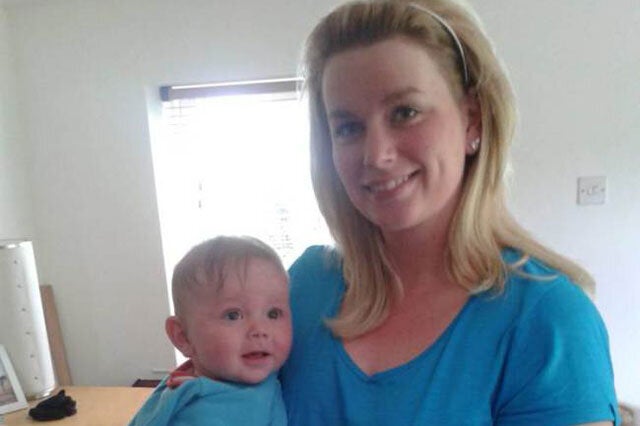 Kind strangers came to the rescue of a mum stuck in heavy traffic with her hungry baby by lowering baby milk into her car from a bridge.
Shelley Ruck was stuck in a 30-mile tailback on the M6 in soaring temperatures with her eight-month-old baby George after a cement lorry collided with a heavy goods vehicle.
The desperate mum had only one bottle of formula milk for her baby boy and, not surprisingly, the thought of him becoming fractious was adding to the stress of the experience.
But her plight was noticed by people who had gathered on a bridge over the road to see what was happening.
The strangers drove to a shop and came back with milk powder, two sterilised bottles filled with boiling water and a bottle of water, which they lowered to her attached to a jerrycan.
Shelley, who also had her mum in the car, said: "It was the kindest thing that anyone could have done.
"It was absolutely unbelievable. They saved us. My baby would have been hungry if it were not for their amazing thoughtfulness and kindness."
Shelley, from Warrington, was stuck near junction 34 of the M6, near Lancaster, last Thursday until it turned dark.
She want to thank the mystery good samaritans, who wouldn't take payment for the £20 they spent.
Shelley said: "There was an old lady who had to be taken away in an ambulance because of the heat and tensions among other drivers began to run high.
"It was really horrific. If George had woken up I would have had no milk and it would have been dire."
Other motorists spoke of the 'true British spirit shining through the chaos' as farmers allowed desperate drivers to relieve themselves in fields and lorries were moved to give people shade.
The Highways Agency said it would have been unsafe for motorists to drive on before the road was clear and thanked them for their patience 'in what was a very long and protracted incident'