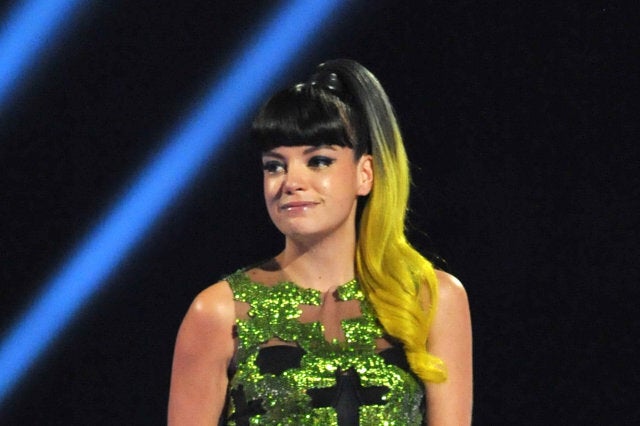 Singer Lily Allen returned to work because being a full-time mum left a 'void' in her life. But the mum-of-two admits finding a comfortable work-life balance has not been easy.
"I'm two people. I'm Lily Allen the singer and music person. And Lily Cooper the wife and mother," the 28-year-old said in an interview in the March issue of Elle magazine.
"I hate speaking about myself in the third person, but it's helpful here. Lily Allen has found it quite difficult and stressful trying to reconnect.
"And Lily Cooper is happy because she's not sitting at home playing with toys and speaking with two human beings that can't speak back."
Lily took a three year break from the music industry to spend time with her daughters, Ethel Mary, two, and one-year-old Marnie Rose.
She admitted that part of the reason she put her career on hold was that she didn't want to be like her mother, The Other Boleyn Girl producer Alison Owen, who had to return to work when Lily was young after separating from her father, actor Keith Allen.
Lily has now relaunched her career with the singles Our Time,Hard Out Here and Air Balloon, from her third album Sheezus, which is due out in May.
Lily revealed that the album is about 'female empowerment – being a mum and doing the right thing'. It's a theme which Lily carries through to the videos for her singles:
"I was wearing leggings and a tight T-shirt [in the Hard Out Here video]. You can see the bulge. It wasn't necessarily pretty, but I felt very strongly that I wanted to do that," she said.
"Because I'm a woman now, and I have two babies and I don't want to hide it. I could be skinny if I wanted to by exercising a lot but I just don't have the time right now. Every second I'm not working I'm spending with my children."