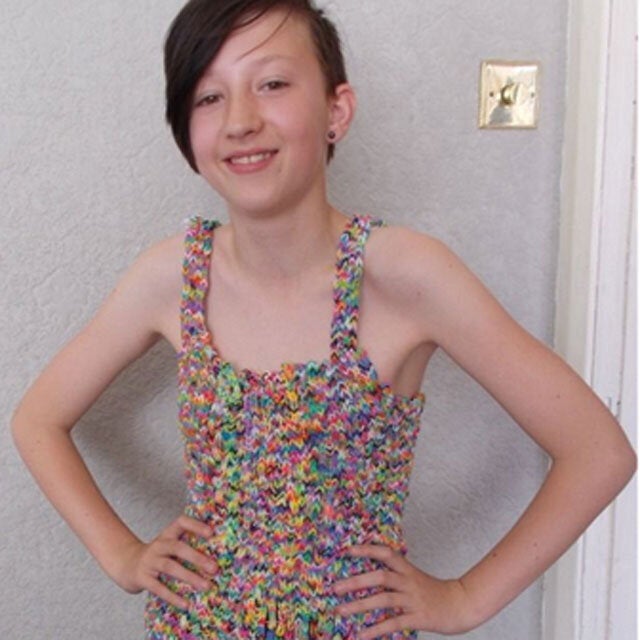 Bidding closed today (Wednesday, July 16) on the quirky frock, which was the brainchild of Helen Wright, from Prestatyn.
The pair enlisted Helen's crafty friend Katherine to make a dress made entirely of loom bands. Using a dress of Sian's as a model, Katherine set to work.
Several weeks and over 40 hours of work later, the colourful rubber-band dress was complete.
"It was made as a novelty and we never intended it to be worn," Helen explained.
The trio decided to list it on online auction site eBay, with the idea that they might make back the cost of the loom bands. Little did they know what was in store!
In less than a week, the garment attracted over 137 bids. The winning offer, placed was a stonking £170,100, plus £7.00 postage.
Given that Helen's output came to a grand total of £47 (for 47 packets of loom bands), by our calculations that leaves her with a profit of £170,053. Not too shabby!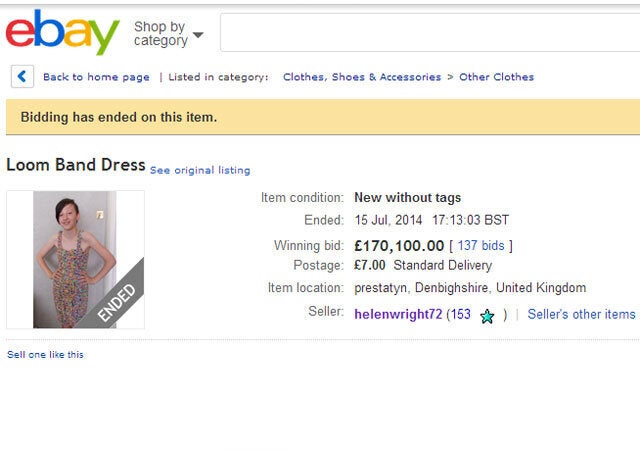 Helen can't believe the way their piece of loom band couture took off. "We thought it was a joke!"
The problem is, it might be just that. Amazing as the story sounds, there is a catch: the successful bidder has yet to fork over the cash.
Some have suggested that the astronomical sums being offered were merely a prank, pointing out that many of the bidders had not bought any other items on the site.
If it turns out that the sky-high final bid was a hoax, eBay cannot legally compel the buyer to pay up.