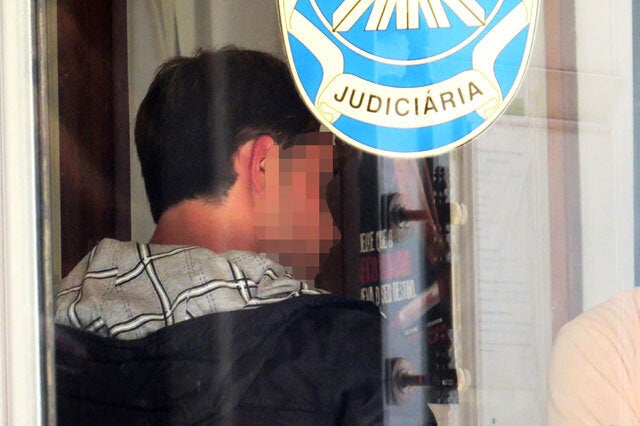 Police have started questioning four suspects about the disappearance of Madeleine McCann.
One has been named by various media as Sergey Malinka, a 29-year-old Russian-born IT engineer who was first questioned by police at the time Madeleine was kidnapped in Praia da Luz in 2007.
The law office representing Mr Malinka confirmed that he had appeared at a police station in Faro on Tuesday morning and was being questioned.
The firm said the questioning had been 'complicated and was likely to continue into Wednesday'.
Mr Malinka, who now holds Portuguese citizenship, was questioned by Portuguese police as a witness shortly after Madeleine's disappearance but was never declared a suspect.
At the time, it was thought he had been brought in for questioning by Portuguese police due to his association with Robert Murat, a British expat with whom he had some business dealings.
Mr Murat was declared a suspect 10 days after Madeleine's disappearance but was later cleared, and received £600,000 in libel damages from 11 British tabloid newspapers in 2008. Mr Malinka was also awarded undisclosed damages.
The other suspects, all confirmed to be Portuguese citizens, were seen entering the police building in Faro on Tuesday morning.
One was later seen leaving in the company of two detectives in an unmarked police car, and two other suspects departed in a private car in the company of a lawyer.
The questioning is being conducted by Portuguese detectives with their British counterparts sitting in.
While Scotland Yard detectives are not allowed to direct any queries to suspects or witnesses, they can ask Portuguese police to pursue different lines of inquiry during questioning.
Mr Murat told the Guardian he had had only limited dealings with Malinka since 2007. He described him as 'hard-working and a nice guy', and said his status as a suspect was 'disgusting and ridiculous'.
He said: "Back in 2007, police questioning of Sergey was very thorough and meticulous and I can't see any reason why he has been brought in again.
"My heart goes out to him and his family because I know exactly what they will be going through right now."
Police sources said the current round of questioning of suspects and witnesses was linked to scrubland searches conducted in Praia da Luz at the beginning of June, and had been scheduled and approved for some time.
Scotland Yard are working on the theory burglars killed Madeleine during a bungled break-in while her parents ate tapas nearby with friends - and then buried her body on waste ground in the resort.