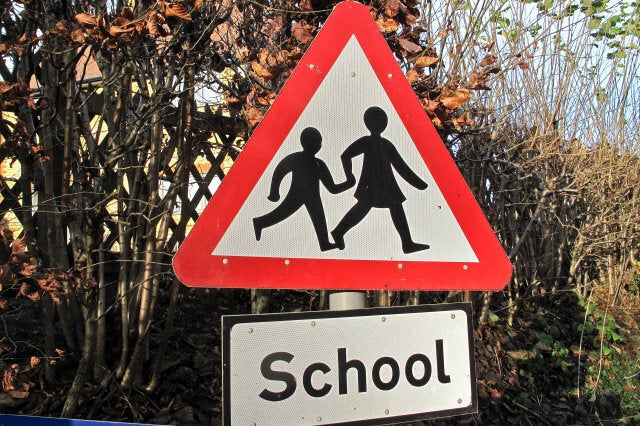 A married head teacher had an affair with a 15-year-old pupil and then got her pregnant when she left school, it has been reported.
The claims have come to light in a Daily Mirror report about head Philip Barnwell, 37, who was fired from Woodside High School, in Wood Green, North London, in 2008.
Mr Barnwell hasn't worked in teaching since he was fired, despite the fact that an investigation into his alleged behaviour was shelved.
The allegations resurfaced after he applied for another post and he was ordered to face a professional conduct hearing. It will decide later if he can teach again.
Mr Barnwell insisted: "I am innocent but as the term 'inappropriate relationship' is not clearly defined in either the school handbook or in government guidelines, I feel that, regardless of any actual evidence, I will be found guilty as charged."
It is alleged he got the schoolgirl pregnant after she left school. It is also claimed he gave the 'bright and hardworking' girl booze, took her to the seaside and let her share his bed.
A classmate said: "He told me that they were in a relationship and loved each other."
She said on one occasion he let the girls stay over after a late-night drinking session.
She told the hearing: "My friend slept in the bed with Mr Barnwell."
She added that gossip about the 'inappropriate relationship' was all over school.
The girl, who cannot be named, had the baby when she was 17, after she left school.
An investigation was shelved when the girl refused to be interviewed and Mr Barnwell refused to comment.