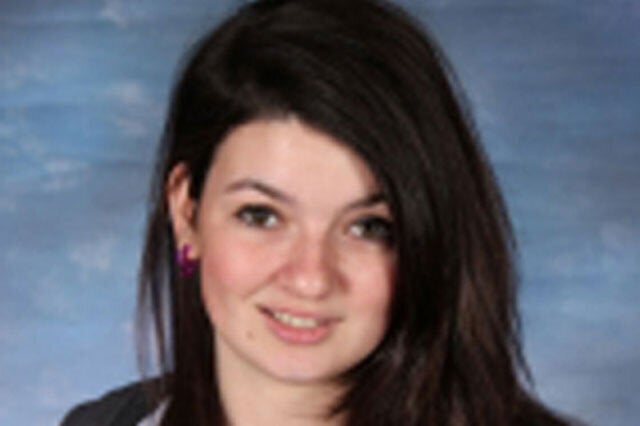 Police have found a body believed to be teenager Amy Latham, who went missing after saying she was worried about her A-level results.
The body was found just hours after Amy's dad, Graham, issued a heartfelt plea to his daughter to return home.
Amy, 18, was last seen by a neighbour at her home in Wimborne, Dorset, on Monday afternoon.
Dorset Police said they were 'gravely concerned' for her welfare, and launched a full-scale operation to find her since she was reported missing by her family.
But police said last night (Tuesday, July 1): "Police searching for the missing teenager from Wimborne have sadly found a body in woods nearby to the family's address.
"It is believed that this is the body of Amy Latham who went missing from her home address in Walford Gardens yesterday morning.
"Her next of kin and the coroner has been informed and the death is not being treated as suspicious. Dorset Police would like to thank the public for all their help."
Earlier, Amy's father Graham urged Amy to return home, and the teenager's family also launched a Facebook appeal.
Mr Latham said: "I just want you to get in touch with us, we won't be angry, we just want you back."
He described his daughter as 'very kind, outgoing and much loved by her friends'.
Amy, who lived with her dad while her mother Sue lives in nearby Sturminster Marshall, had just finished her A-levels and was planning a gap year to visit her sister Rachel in Australia.
But in the weeks leading up to her disappearance, the pupil at Queen Elizabeth School in Wimborne had expressed anxiety about her exams on social media sites.
On June 5 she posted to her followers on Twitter: "Option 1: stay in, cry over Macbeth notes, fail English A-level Option 2: go out, cry over ignored responsibilities, fail English A-level."
On May 15 she said: "Someone kill me before I f*** up my English exam for the second time in a row."
Mr Latham added: "I saw her on Monday morning before I went to work about 7.30am and said goodbye and blew her a kiss.
"After that she had the house to herself and the neighbour last saw her in a field behind our house around 1.30pm.
"After texting a friend about 2.30pm no one has heard anything from her."