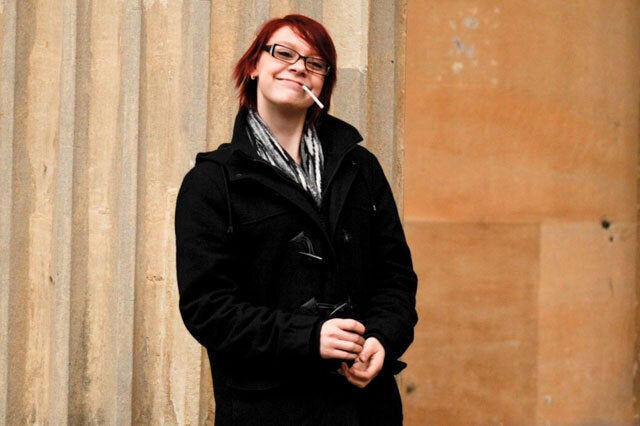 A mother has been jailed for just two years after she was found guilty of having sex with an eight-year-old boy.
Mum-of-one Loren Morris, 21, began sleeping with the boy when she turned 16, and went on to have intercourse with him more than 50 times over two years.
The paedophile was convicted last month of three charges of sexual intercourse with a child under 16.
But a judge said he would be lenient – because Morris stopped when she realised it was 'wrong'.
Judge Robert Juckes QC said he took into consideration the 'embarrassment' the conviction caused.
At Worcester crown court, he said: "I have come to the conclusion that due to the embarrassment caused you will not be offending again."
Morris, from Lyde, Herefordshire, was also banned from contact with a child without permission of a parent. The sentence means Morris - who grinned broadly as she arrived for court with a cigarette in he mouth - will be back on the streets in just 12 months.
Defending Antonie Mullers told the court Morris was struggling to accept the facts of the case.
He said: "Her immaturity at 21 means she cannot accept the facts yet. She accepts her conviction but with time will accept more.
"Her parents have stepped in and are building bridges, I understand she has met with some of her family.
"This could be stifled by a custodial sentence so I urge your honour or try and suspend it if possible."