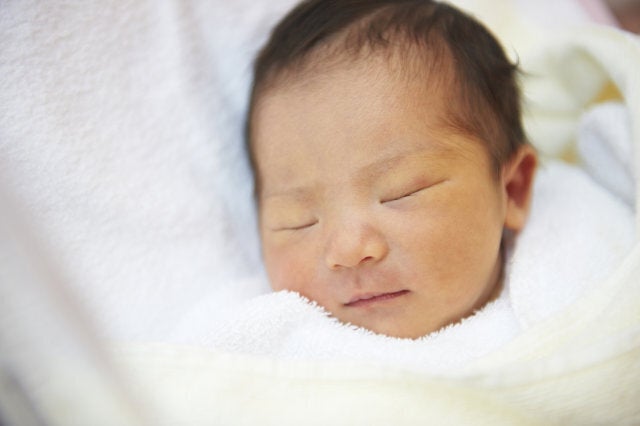 Mothers are being forced to have their babies in the street, on lawns and in car parks because they are being turned away from hospitals in Mexico.
Campaigners working in villages in southern Mexico said there had been at least 20 recent cases of women giving birth outside hospitals whose staff claimed there was no room.
Photos and video of some incidents posted on social media sites have prompted outrage in Mexico and around the world.
Mexican health officials have said the cases are isolated and unavoidable due to overcrowding and limited resources at some rural health centres.
But women's rights campaigners have appealed to the Inter-American Commission on Human Rights to investigate what they call 'a systemic problem of prejudice and callousness toward indigenous women in the Mexican public health system'.
Regina Tames, director of the Reproductive Choice Information Group, said: "These are not isolated cases. We have a pattern. We are not talking about one woman. There are many and nothing is being done to solve the problem."
Pablo Kuri Morales, deputy health secretary for preventive care, said most of the births in Mexico's health system occur without problems but he said hundreds of women still died every year during or immediately after they give birth, giving the country a maternal death rate more than three times that in the U.S.
He said: "This is something the government of Mexico is worried about. Our stand now is to reject, disapprove and fight with all our strength any form of violence against women."
The problem attracted worldwide attention last year when a photo showed a 29-year-old woman of Mazatec ethnicity squatting in pain immediately after giving birth in October on the lawn outside the Rural Health Center of the village of San Felipe Jalapa de Diaz.
The woman, Irma Lopez and her son Sabino Salvador survived without health problems, but the picture upset many Mexicans when it was widely shared on Twitter and Facebook and shown on the front pages of some national newspapers.
News about the outdoor birth prompted two other women to go public with their own harrowing tales of having their babies born outside the same centre.
Less than a week later, authorities fired the director of another hospital after a video showing a woman giving birth in a waiting room was posted on YouTube.
Mum Irma hopes the attention her case has brought to the state will help lead to better care for indigenous pregnant women.
She said: "I hope that we find the support in the end."