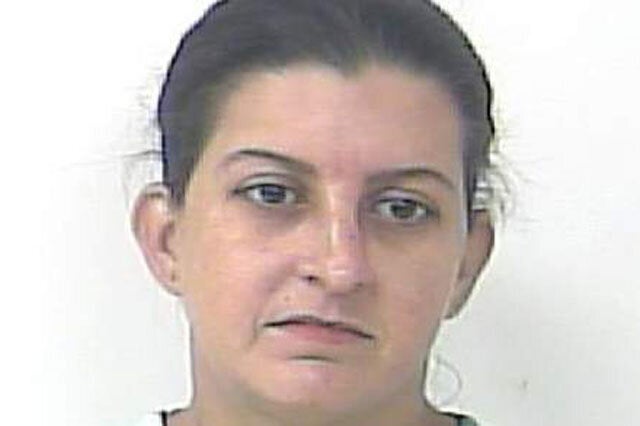 A mum has been charged with child neglect after she let her seven-year-old son walk to a nearby park alone.
Nicole Gainey, 34, from Port St. Lucie, Florida, was handcuffed and arrested on Saturday after lifeguards saw her son Dominic walking past a pool on the way to the park half a mile away from home.
The mum said she was 'dumbfounded' to find herself in police custody.
She told local TV news: "I honestly didn't think I was doing anything wrong. I was letting him go play. I'm totally dumbfounded by this whole situation."
Police said in their report that there were 'numerous sex offenders living in the vicinity' - but Nicole said she felt her son was mature enough to walk to the park alone.
After the lifeguards' call, police found Dominic in the park.
Story continues after the video
The arrest affidavit said: "He appeared to be playing with several other children. He appeared to be uninjured and in good health."
The officer asked the boy if his mother knew he was outside unsupervised.
The boy said she knew where he was and he had just spoken to her on his mobile phone.
Police took the boy home and his mother was taken into custody.
She has had to post $4,000 (£2,350) bail.
The officer wrote in the arrest report that 'numerous sex offenders reside in the vicinity'.
But Nicole said she believed her son was old enough to go to the park alone.
The Rutherford Institute, a Virginia-based civil liberties group representing Nicole, said its client is a good mother who is afraid but determined to fight the charge.
The St Lucie County prosecutor's office said there was no age limit for a child to be deemed old enough to go out unsupervised, and any incidents were handled on a case-by-case basis.