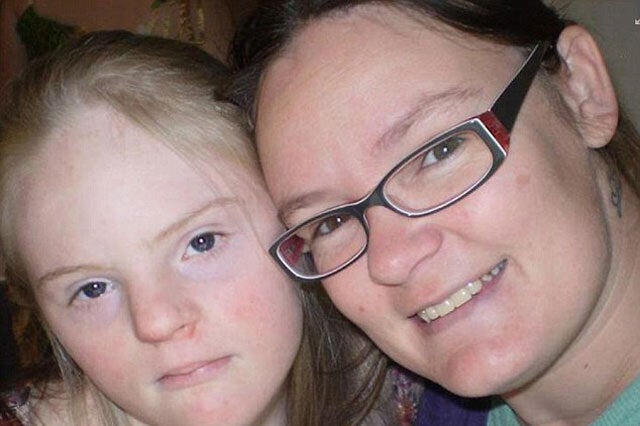 A desperate mum is trying to raise money to build a 'bully barrier' around her home to protect her teenage daughter who has Illawarra Mercury that bicycles had been stolen and objects set on fire which were left to burn near the front door.
Sophie said: "How do I explain this to Faith. She's a beautiful girl who doesn't deserve any of this - she hasn't got a nasty bone in her body. It's difficult because she can't go outside and play now."
Sophie and her four children moved into their home four years ago.
At first the family enjoyed an amicable relationship with their neighbours, but it soon turned sour when Sophie objected to visiting children swearing and fighting in her house and refused to let them come over.
She reported several incidents of abuse to the police but no action was taken. So now she is taking matters into her own hands.
Last week, she took to crowd-sourcing site gofundme.com to raise money for materials after the Department of Housing refused to build the barrier.
She said: "I am raising money to build a bully barrier for my daughter. She is an amazing, sparkling, funny young woman. But there are many who would rather tear her down rather than take the time to see how loving and special she is.
"We are living in an area with many not-so-nice people who are taking away Faith's confidence and her healing smiles. Almost daily she is called a retard and other nasty names.
"Our home is often pelted with eggs and other objects. We are trying to raise money to build a fence around our garden and plant some fruit trees to block the missiles."
And it seems the mother's plea has touched the hearts of many because the campaign, which aimed to raise $700, has already climbed above $3,500 (£1,928).
Sophie thanked the donors for their 'love and support'.
She said: "The messages and support have given us fresh courage."
Click here to donate to the cause.