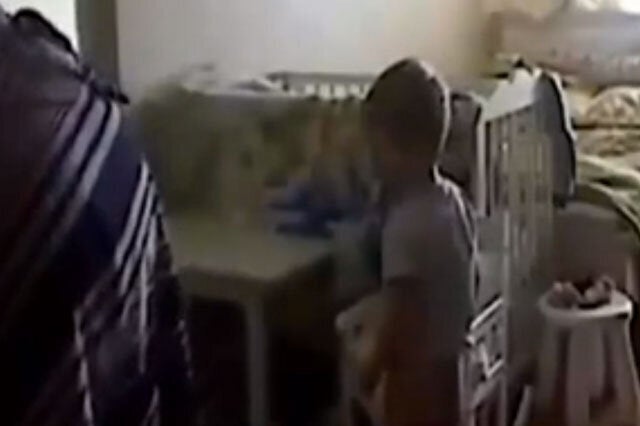 Mum Julia Gotz, 32, became suspicious after her two-year-old son, Vladislav, became shy and withdrawn.
Worried about how the boy's nanny, Galina Sicheva, 45, was treating him, she installed the surveillance system in her son's bedroom in the town of Novo in Krasnodar Krai, Russia.
When she watched the footage later, she was horrified to see the woman beating her son, screaming at him for crying and locking him in his bedroom for long periods.
Ms Gotz reported Sicheva to the police. The nanny claimed she had beaten the toddler because she was under stress and because she wanted to make sure he grew up correctly.
She said: "I love this little fellow as if he was my own son."
But the boy's mum retorted: "The woman caught on camera was a different woman to the one we saw when she was with our son and we were there."
The video is below, but it does contain footage some readers may find upsetting: