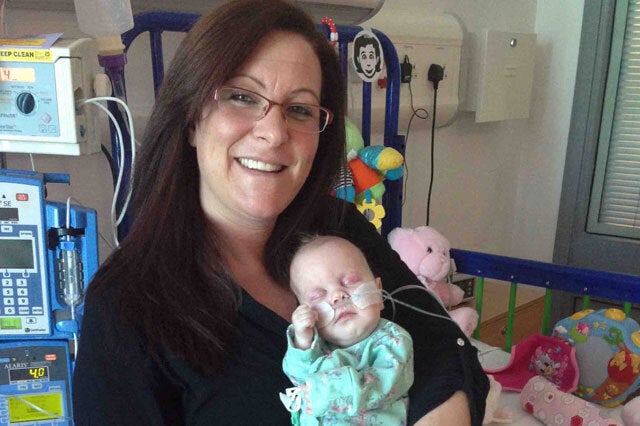 A mum was just seconds away from taking a hospital abortion pill after being told her unborn baby was dead when she insisted on having a second scan.
And thank heavens she did – for today Hazel Wiggins is proud mum to a beautiful baby girl called Amelia.
Terrifyingly, though, Amelia might not be here if her mum hadn't trusted her instincts.
Recalling hose heart-wrenching moments, Hazel, 36, who also has a 10-year-old son, Dylan, said: "The midwife looked at my scan for 30 seconds and then said 'I'm sorry, there is no heartbeat' and turned the machine off.
"I said 'Are you sure? You didn't look at my stomach for very long,' and she said, 'Yes, I'm 100Slideshow-84695%