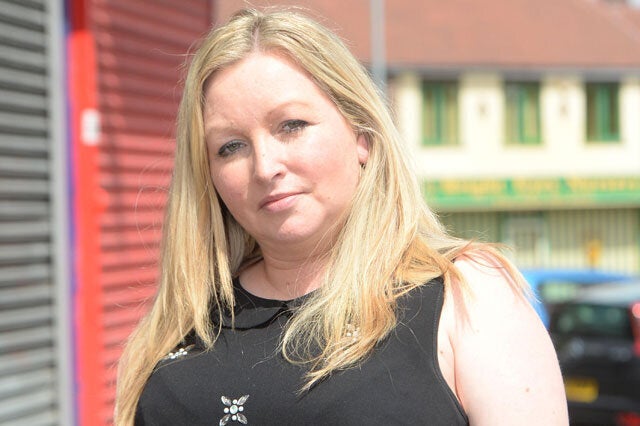 Paramedics had to be called to a Birmingham council office after a woman superglued her hands to a desk in a protest over housing.
Mum-of-three Sharon Powers had gone to the Erdington Customer Service Centre on behalf of her parents, John and Jean Attwood.
John recently retired after 30 years as a school caretaker and the couple applied for council housing well in advance. However, their daughter says their case has been in limbo for months due to conflicting information about their eligibility for assistance.
Sharon claims that officials' dithering prevented her parents from being moved into council housing even after they lost their own house, effectively leaving the pensioners homeless.
At her wits' end, before she left home Sharon slipped a tube of superglue into her handbag as a 'last resort' to guarantee she wouldn't leave without answers.
"I was desperate to sort things out and I said I would glue myself to the desk if I didn't get anywhere," she told the Birmingham Mail.
And when staff at the centre told her they were unable to help, she stuck to her word, supergluing both hands to the desk. "I was crying and very upset," she recalled.
i
The 45-year-old remained glued to the desk for an hour and a half while baffled staff looked online to investigate methods of unsticking her, such as applying butter or acetone.
i
Paramedics finally arrived to free her and she was treated at the scene for minor injuries.
Sharon said that she reached the end of her tether when staff said they were unable to assist her family, after her parents had spent six weeks moving between relatives.
Sharon's sister-in-law, who was with her at the council office, said that she shared her frustration. "First John and Jean were told they could have a house, then told they couldn't," she said.
"It is a really shabby way to treat someone who worked for the council and just wants a peaceful retirement."
The council have promised to re-assess the family's case.