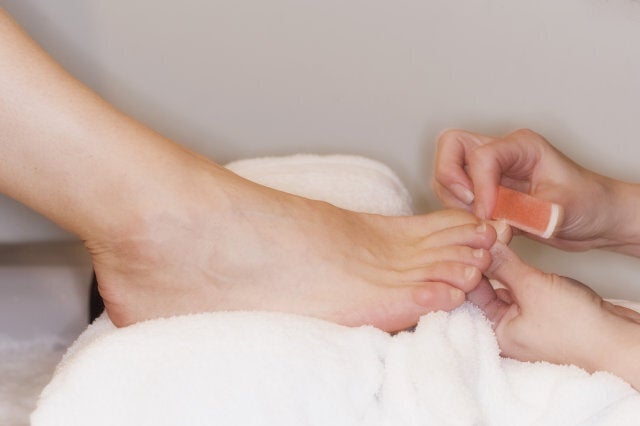 Relaxed Anna Rubinstein, 35, decided she needed her toenails sprucing up and a foot massage, despite the fact she knew her baby was coming.
So she popped into Eden Nails in Glen Rock, New Jersey, for a bit of pampering.
However, as she was having a foot massage her waters broke - and a few minutes later, she welcomed baby Damien to the world.