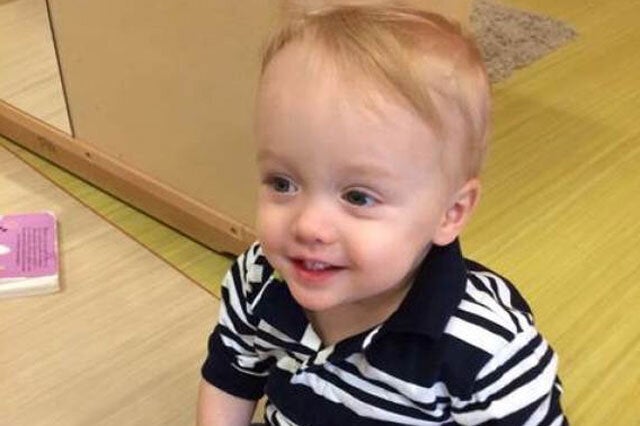 Leanna and Justin Harris's 22-month-old son Cooper died on June 18 after being left in a car for eight hours.
An autopsy determined the manner of death was a homicide and the cause of death was hyperthermia, or overheating.
Leanna has not been identified as a suspect in the case, but she was questioned by police following her son's death.
Search warrant affidavits obtained by The Atlanta Journal-Constitution revealed that during police questioning Justin admitted looking up information about child deaths in hot cars, as he was 'fearful' that this could happen to his son.
The search warrant states:
"During an interview with Justin, he stated that he recently researched, through the internet, child deaths inside vehicles and what temperature it needs to be for that to occur. Justin stated that he was fearful that this could happen."
Further search warrant affidavits reveal that Leanna also admitted to making similar searches to her husband before the death of their son.
"Leanna Harris, the child's mother, was also questioned regarding the incident and made similar statements regarding researching in car deaths and how it occurs," the warrant reads.
Justin was not allowed to attend his son's funeral on Saturday June, 28. But, according to news site 11Alive, he called the ceremony from the Cobb County Jail in Georgia, where he is being held, to thank attendees for their support since his son's death.