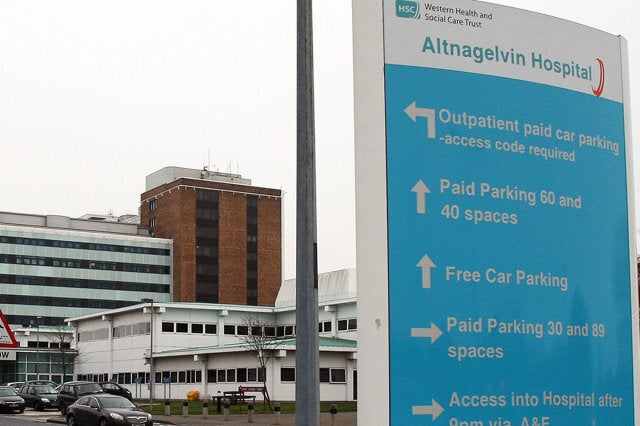 The parents of a nine-year-old girl who died after having an appendix operation are to receive £40,000 compensation – which they have described as 'an insult'.
Ray and Marie Ferguson have reached an out-of-court settlement with the Western Health and Social Care Trust over the death of their daughter Raychel in June 1991.
She was given a lethal dose of intravenous fluid after her appendix was taken out at Altnagelvin Hospital in Derry.
Her death was investigated as part of the Hyponatraemia Inquiry, a condition which causes the brain cells to swell because of a low level of sodium in the bloodstream.
After her operation, Raychel was transferred to the Royal Belfast Hospital for Sick Children where she died hours later.
Last year the Western Trust finally admitted liability and issued an unreserved apology to her family.
A medical negligence claim lodged at the High Court in Belfast was due to decide the level of damages to be awarded to Mr and Mrs Ferguson.
But Mr Justice Gillen was instead told that a settlement had been negotiated, with the family to receive £40,000 plus their legal costs.
Outside court Mrs Ferguson said she was far from satisfied with the outcome, describing the compensation as 'an insult'.
She said: "It's a disgrace, but through the advice of my legal team I had to go with what they recommend."
Had the case gone to a hearing on the amount to be paid out, the family might not have got any more than the statutory limit of £11,800 to compensate the death of a child. Mrs Ferguson insisted the law needs to change.
She added: "It's absolutely ridiculous. Some people would actually have got that [£11,800] for a whiplash claim. We are talking about the loss of a child.
"That's the most horrendous thing that can happen to anyone. The money is not going to bring my daughter, but it's just part of the legal system."
Raychel's death was one of five examined by the inquiry held in Banbridge, Co Down. A report setting out its findings is awaited.
Mrs Ferguson pledged that her family's legal battle may continue, with a possible further lawsuit against the Belfast Trust.
She said: "It doesn't end here. I'm going to fight on, and one of the things I'm going to fight for is the statutory amount (of compensation)."