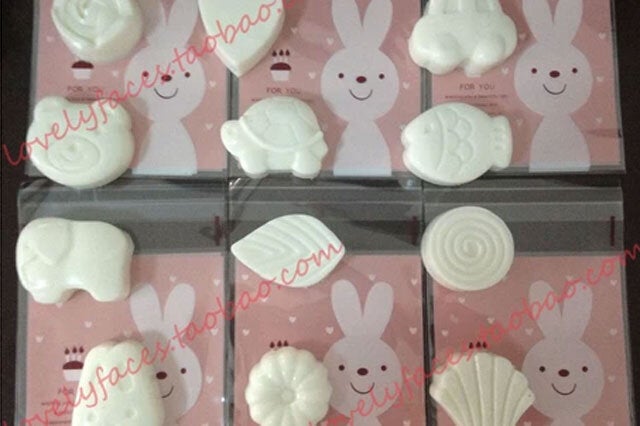 A mum has set up a business selling soap made from her own breast milk, which she claims can prevent nappy rash - and a growing number of Chinese mums swear by it. Could it soon be in the aisles of a supermarket near you?
The unnamed mum, who sells the unusual product on Chinese marketplace website Taobao, says she came up with the idea when she found her baby son couldn't breastfeed. By using it to make soap, she hoped he would still get some of the benefits associated with breast milk.
After the product sparked interest among family and friends, she decided to sell her unique contribution to skincare online.
i
And she's not alone - several new mums have seized the unique business opportunity to get rid of surplus breast milk through Taobao. One claims to have sold over 300 bars already.
i
Sellers on the site claim the soaps, which often also contain more mainstream products such as rose water and almond oil, prevent nappy rash in babies and can also be used as a face cream or shower gel for adults.
But before you go rushing for the breast pump and a moulding dish, be warned: doctors are dubious about the health benefits of breast milk soap.
When reports first surfaced about the soap bars being sold online, in January this year, medical officials cautioned parents against purchasing the product. They claim that it could pass on viruses, and that any nutrients in the breast milk will already have disappeared in the soap-making process.
If affected milk is drunk or used to wash hands, viruses in the milk can enter the human body through abraded skin in the intestines or in the hands," said Jiang Huiyun, a chief physician at Guangxi Hospital.
So maybe we shouldn't fill up our bathroom soap dish with mother's milk just yet. Although, we have to admit - it would be a hell of a talking point next time you have guests round.