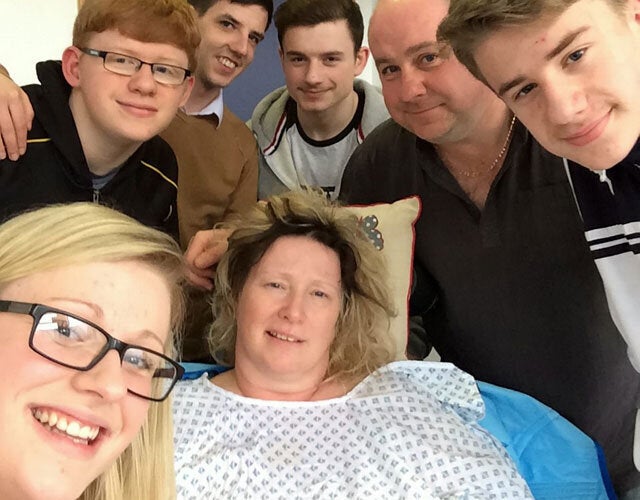 A dying mother-of-four was woken from a coma when her husband played their favourite wedding songs to her.
Doctors had told the family of Maria Neal, 48, that nothing more could be done for her following a severe stroke.
And as she lay on a life support machine, her husband Steve, 46, and children Kyrstie, 20, Kurtis, 18, Keiran, 16, and Kameron, 14, gathered around Maria's bed to say their last goodbyes.
But Steve decided to make one last effort to bring his wife around and played his wife the Righteous Brothers' 1965 hit Unchained Melody.
Daughter Krystie, 20, from Chalk, Kent, explained: "My mum was touching death's door. My dad took me and my three brothers and fiancé to kiss my mum goodbye for the last time.
"After undergoing a major operation on her brain, my family was told to 'plan for the worst and hope for the best' as her life hung in the balance.
"Dad downloaded their wedding songs onto his phone and played them to mum with tears rolling from his face onto hers. This broke my heart."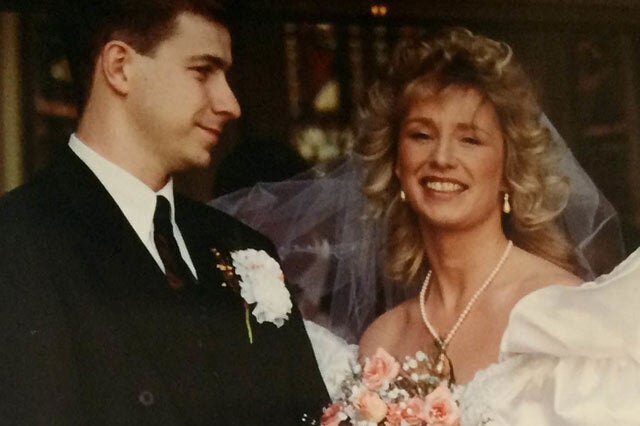 Steve played several of the couple's wedding songs in the hope it might revive his beloved wife after doctors warned them her prospects were bleak.
Steve said: "She was on life support and the doctors said they could do nothing more for her.
"They had sent her brain scans to King's College Hospital in London, but if they would not take her that would be it - game over.
"I took the kids in to say goodbye. That was the worst thing I have ever done in my life."
Miraculously the next day Maria began to show signs of regaining consciousness.
Krystie said: "The day after, she started to move her right arm and a couple of days after this she started nodding.
"After 10 days in the intensive care unit, she was breathing without a ventilator, talking and sipping water."
Doctors at King's agreed to admit Maria and she underwent brain surgery.
Maria has now been moved to a specialist stroke rehabilitation centre in Gravesend, Kent and is able to return home for brief periods.
Kyrstie added: "To come as far as she has, the doctors and consultants have called her a 'miracle' and she's our miracle."
Steve added: "No one has actually said what the prognosis is long-term, but three medical professionals have each said she is a miracle".
A Darent Valley Hospital spokesman said: "We are delighted to hear that Mrs Neal has recovered from her coma and is now doing so well.
"When she initially came to Darent Valley we were very concerned for her welfare and immediately transferred her to Kings. We wish her the very best for the future."
A King's College Hospital spokesman added: 'For Maria to awake from her coma after Steven played her their wedding songs is a wonderful outcome. We're glad to hear that her recovery is progressing well."
Film star Russell Crowe tweeted this article to his 1.4m followers.