Jaw-dropping photographs have emerged of a mother walking her two children - including one in a pram - across a live railway line.
Police are trying to trace the woman after CCTV captured the terrifying – not to mention stupid – moment she crossed the lines while taking a short cut.
She pushes one child in a buggy along the live tracks - while a toddler appears behind her, just feet away from where trains pass at a busy junction in Pitsea, Essex.
A spokesperson for British Transport Police said: "We don't know what this woman was doing, but the only reason we can think that she would take two small children across a railway is because she was following a short cut."
BTP has released the images of the family in a bid to alert people to the dangers of trespassing on the railways.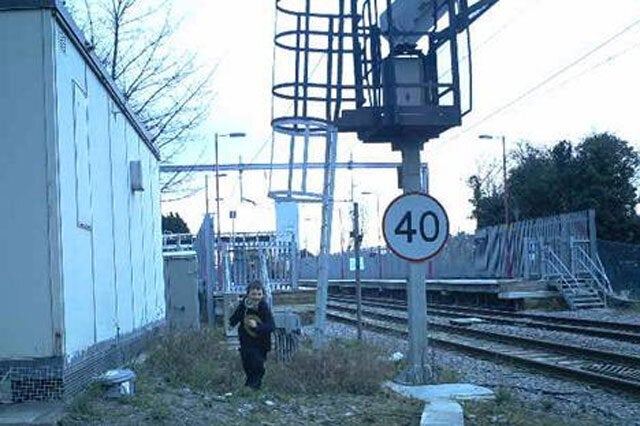 Between April and June this year, there were almost 2,400 recorded incidents of trespassing on the railway, with almost 1,300 involving children and young adults, aged 14 to 25.
Leading a BTP campaign to crackdown on trespassing on railways, Chief Inspector Tom Naughton said:
​"People don't realise that walking along a train track is just as dangerous as walking down the middle of a motorway.
"Children and young adults need to understand the dangers of the railway – that's the message from British Transport Police as our officers spend the next two months targeting trespassers across the network.
"While taking trespassers through the courts remains open to BTP, the main focus of this campaign is prevention – stopping people getting on the track in the first place.
"Our officers have already visited a number of schools to warn children, face-to-face, of the dangers of straying onto the railway.
"We need parents to play their part, too – making children aware of how dangerous a place the railway can be."