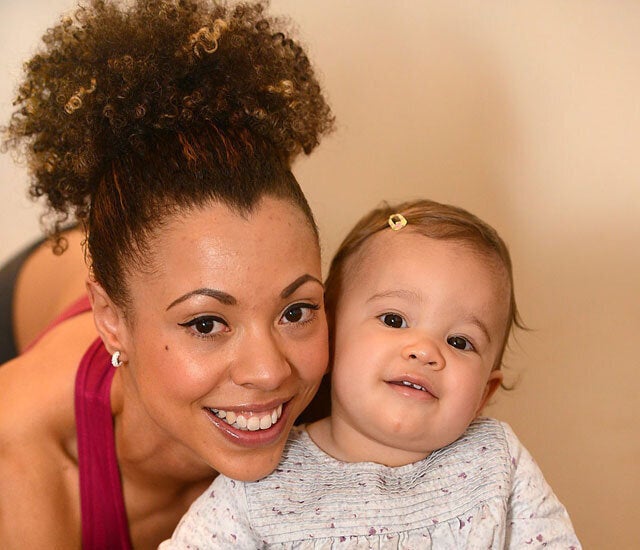 Natasha, 29, gave birth to daughter Anais in April last year, months after quitting her job at a law firm as it was 'too formal'.
After a traumatic pregnancy, she decided to learn how to be a personal trainer during her maternity leave.
And last week, the mum from Didsbury, Manchester, won the Fit Factor event at BodyPower Expo in Birmingham in front of 60,000 people.
She said: "There were 50 girls at the Expo but I was the one with the youngest baby. Quite a lot of the woman had had cosmetics done, and some were wearing fake nails.
"I was the only woman there with an afro! The first round was really nerve-wracking, I was shaking like a leaf.
"But it turned into such a huge buzz. I didn't want to leave the stage by the end. It was amazing."
Now Natasha wants to show off her talents on television, and says she could be Miss Motivator.
She explained:"'I want to strike while the iron's hot. I'd love to turn myself into a brand. Maybe get on This Morning or get a regular fitness slot somewhere or write a fitness column."