Even the massive downpour that soaked Hanna and Bruno on their big day didn't dampen their June 2013 Bayonne, South of France wedding.
How could it? With an 18kg cheese pyramid wedding cake, the stunning backdrop of Bayonne Cathedral (with a reception afterwards at oceanside golf club Hotel de Chiberta in Anglet) and the bride in her simple and elegant 1950s-inspired wedding dress (made by a dressmaker), the occasion was everything the happy couple imagined, with beloved friends and family by their side.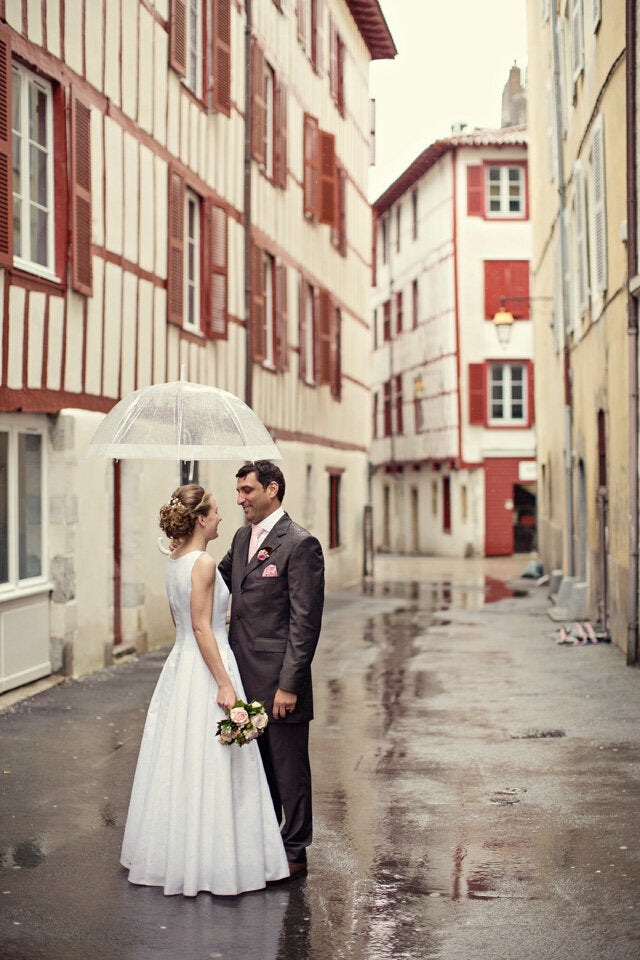 Other than the rain, which photographer Marianne Taylor happily "made disappear" in the photos, according to Hanna, a novelist, the most unexpected – and special - part of the day was seeing friends. Bruno's best friend in Chile, who originally didn't think he would make the long journey, decided he couldn't miss the occasion 24 hours before the big day. "So he jumped on a plane, and after quite an adventure, he showed up during the reception. My husband was very happy," says Hanna.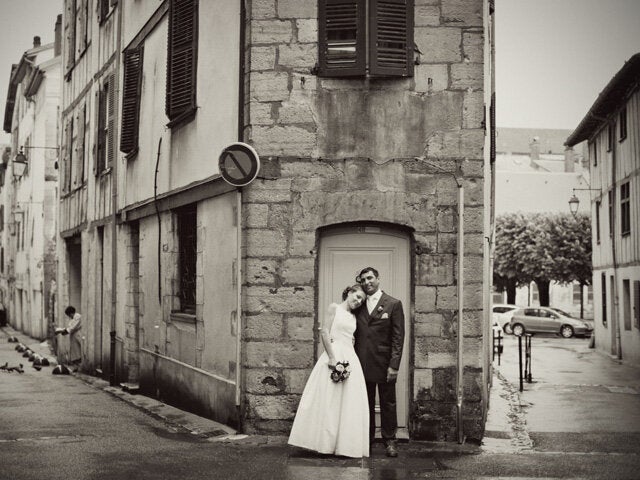 The French couple (Hanna is half-Polish and incorporated some Polish traditions in the ceremony like the welcome with bread and salt) met in Australia in 2008 – "on the other side of the world," according to the duo – and only have three things in common, says Hanna: "We are both Catholic, we don't like cats and we travel a lot. Try to make a 'no cat' wedding theme!"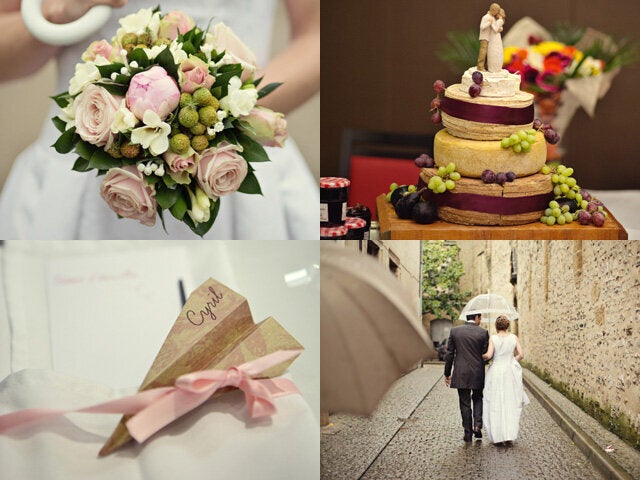 Their love of travel was reflected in the theme and DIY details at the reception, from the world map showing everyone's place setting to postcards from cities around the world, held up by wooden pegs and miniature antique globes on each table. Our favourite detail? The paper-plane shaped place cards at each setting.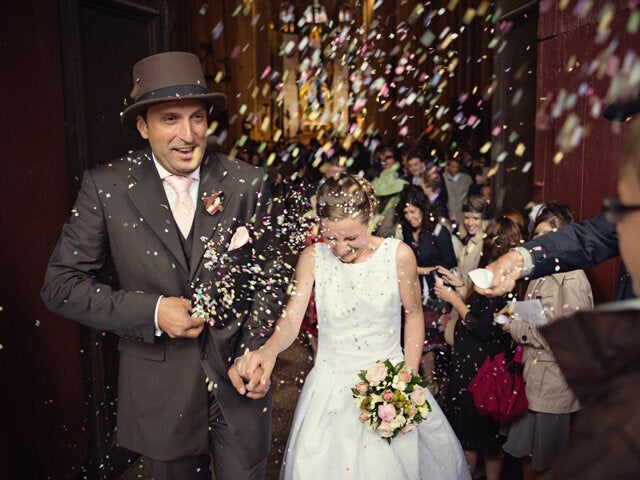 For Hanna, the best part of the day was the walk down the aisle: "My favourite moment was in the church at the very beginning, the last minutes of me being a Miss. I remember every single step. On either side were my friends and family - all the people who played such a big part in my life were here. It's like walking to your future husband and on the way, you read the pages of your life. It's extremely moving. Your life is about to change and all this love is all around you."
See more of Marianne Taylor's gorgeous pics of this traditional-with-a-twist wedding ceremony and don't miss all the bride and groom's advice and wedding day inspiration...
LOVE THIS WRITER? Follow her on Twitter @JenBNYC.
Related