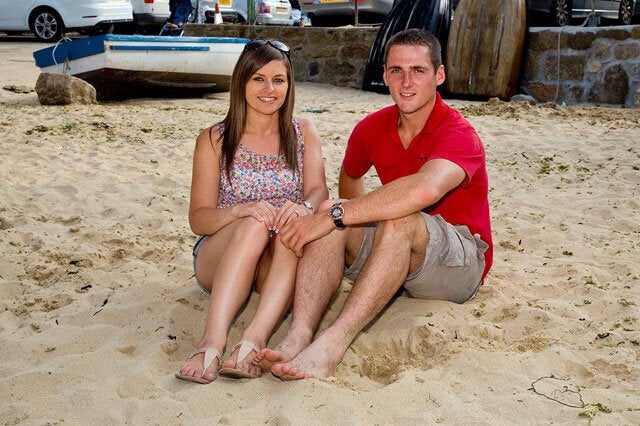 Newlyweds Aimee Maiden, 25, and Nick Wheeler, 26, got a shock when they were flicking through old family photos just before their wedding - they found a photo which showed them playing on the same beach 11 years before they actually met!
Aimee grew up in the seaside village of Mousehole in Cornwalll, and Nick, who lived in Kent, used to visit the area on family holidays.
Unbeknown to the couple, they played just yards apart on the same stretch of sand as children, but only met when Nick moved to Cornwall and they attended the same sixth form college.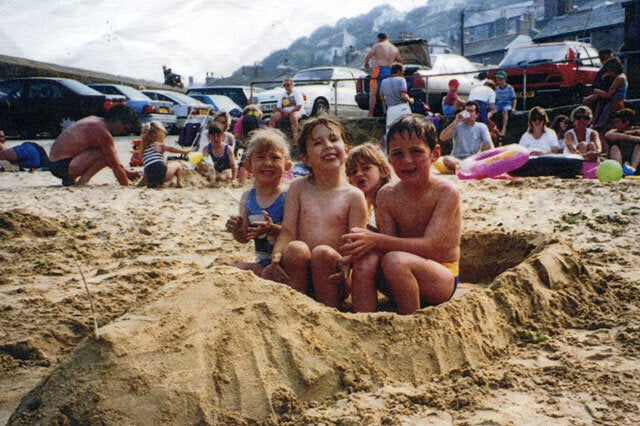 Nick (front right) and Aimee (in the blue swimsuit at the back). Pic: SWNS
Speaking about discovering the photo, Aimee said: "The photo was taken by Nick's grandad. Nick is sitting front right in the boat with his sister and two cousins and his family - his mum, uncle and nan - are to the right and behind them.
"To the left and behind his cousin I'm in the blue swimsuit with my mum, dad and sister.
"What makes it even more significant was that, although I was brought up in Mousehole, Nick and his family didn't even live in Cornwall at the time.
"He and his family were down on holiday from Kent and didn't move down permanently to Newlyn until a year later."
After finishing college, Nick joined the army and Aimee trained as teacher.
They married in Mousehole on Saturday (July 26), just a few minutes' walk from where the photo was taken 20 years ago.
Congratulations Nick and Aimee!