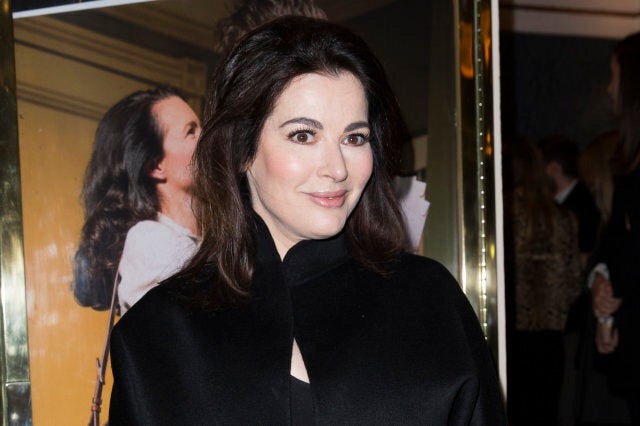 The 54-year-old TV chef opened up about how she has dealt with the aftermath of the split during filming of the comedian's show, which is due to be broadcast on Monday.
Wiping away a tear, Nigella, who is mum to Cosima, 19, and Bruno, 17, said: "I'm not an innocent, I understand how it works. I just don't involve myself. I don't speak and don't comment. I could say things and be indiscreet but I don't want to.
"The real truth is if you don't read things and don't get too involved it doesn't enter your bloodstream. If it doesn't enter you bloodstream you are not contaminated.
"What I have found is it has given me a far too sensitised reaction to newspapers. We all like gossiping in our own lives so I don't take a lofty view.
"I just perhaps feel having had a layer of skin removed I am more sensitive to other people's fortunes.
"I'm alive and I've found somewhere to live. I have had better times, it is spring and I am feeling better and I am very happy to be here."
When asked about how the public has reacted to her since the news broke, she admitted: "I try not to live in the public sphere very much. You have your own life and you are the person inside. I really think if the major thing in your life is what people who don't know you think then you are living your life wrong.
"I'm not particularly guarded and I say and do some things I may regret later. But I would rather embarrass myself and be a bit idiotic sometimes than spend my whole life worrying about what people think."
The Michael McIntyre Chat Show airs on BBC1 on Monday at 10.35pm.