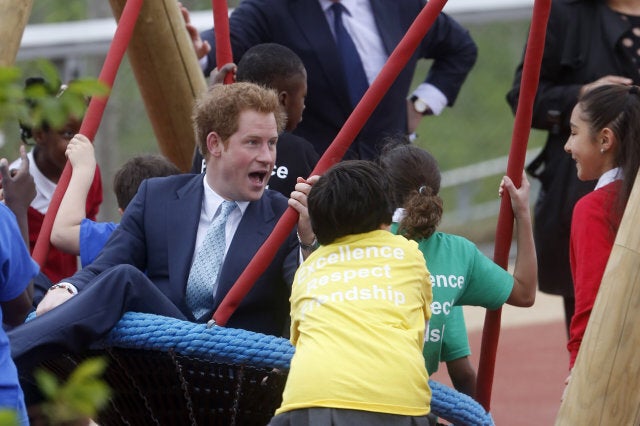 Prince Harry shows that, given half a chance, he's just a big kid who loves larking around.
The fun-loving Royal abandoned all sense of formality as he got stuck in with schoolchildren during a visit to Queen Elizabeth Olympic Park.
As a rather bemused London Mayor Boris Johnson looked on, Harry joined kids on a wobbly bridge before being pushed in a swing.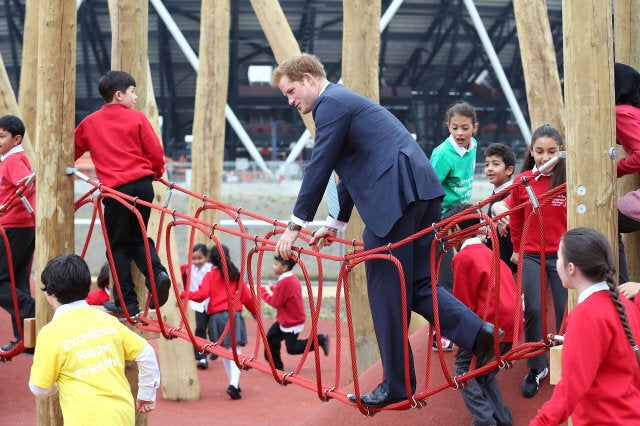 The park opens to the public for the first time since the London 2012 Olympic and Paralympic Games tomorrow (Saturday April 5) from 10am.
The prince and Mr Johnson, both wearing navy suits, met outside the Aquatics Centre and began a walk around the park to meet local schoolchildren at the riverside play area. They also spoke to the teams involved in transforming the area in the last 18 months.

Harry chatted with the children and remarked that the park was 'better' than he expected. He looks perfectly at home to us.